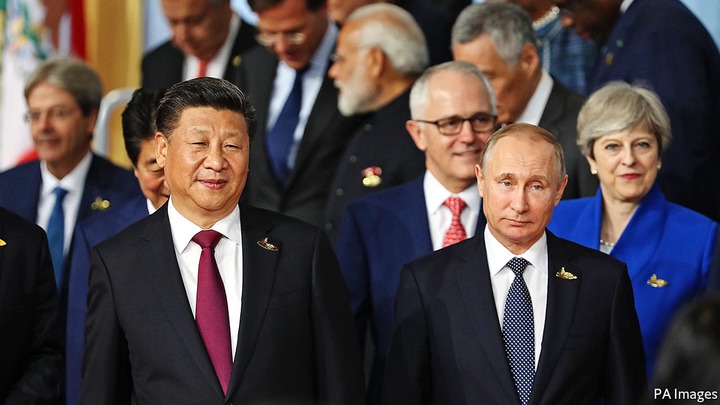 "This year's ranking of The World's Most Powerful leaders highlights the consolidation of power in the hands of an elite few," said Forbes Contributing Editor. "China's Xi Jinping ranks in first place for the first time, unseating Vladimir Putin, who held the top spot for four consecutive years. This also makes President Trump only No. 3 on the list, which is unprecedented only a year into his term."
Xi Jinping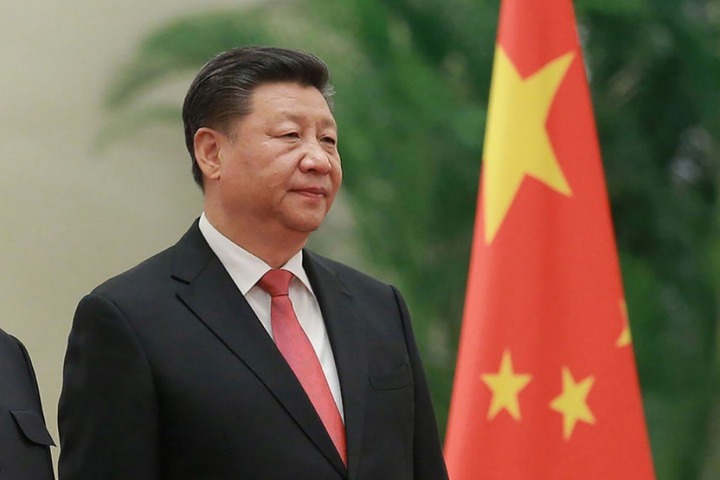 At No. 1 we have People's republic of China's Xi Jinping. The leader of the world's most populated country and second largest economy (GDP), Xi Jinping holds a firm grasp on China's only political party.
In March, China's parliament amended its constitution, broadening Xi's power and scrapping term limits.
After ascending to the presidency in 2012, Xi was quick to see the benefits of privatization-friendly reform.
He is widely credited with the slogan Chinese Dream – a set of personal and national ideals for the advancement of Chinese society.
He has a surprisingly assertive public profile, even allowing the state media to publish a day-in-the-life account of his workday.
Vladimir Putin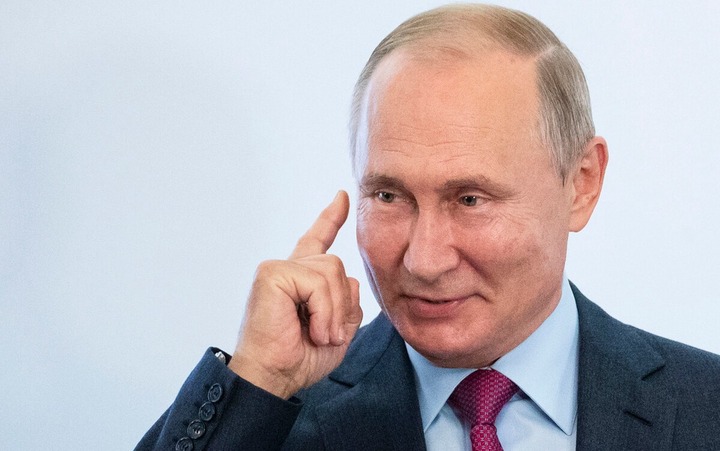 No. 2 on our list is Vladimir Putin. Putin has created what he calls a "vertical of power," something unlike any we see in other great nations. As the Russian chess grandmaster Gary Kasparov — himself a harsh critic of Putin — has noted, the entire structure of Russian political power rests on one man. When the czar died, you knew the structure that would endure and the process by which his successor, his son, would be elevated. When the general secretary of the Soviet Communist Party died, the Standing Committee and the Politburo would select his successor. But when Putin dies — I almost wrote if — what will happen? No one knows.
Russia is a rich country, containing some of the largest deposits of raw materials, from oil and natural gas to nickel and aluminum. Culturally, it has often thought of itself as the third Rome, preserving Christianity even as Rome and Byzantium fell to the Barbarians.
Putin understands Russia. But he also understands the world. He is not foolish enough to make a frontal assault on America or Europe. Instead, he knows how to use power asymmetrically, with cyber tools and disinformation.
He also understands the vulnerabilities of free societies — their internal divisions and discord, and their gaping openness. He understands the fragility of institutions like the European Union and ideas like integration and diversity.
Donald Trump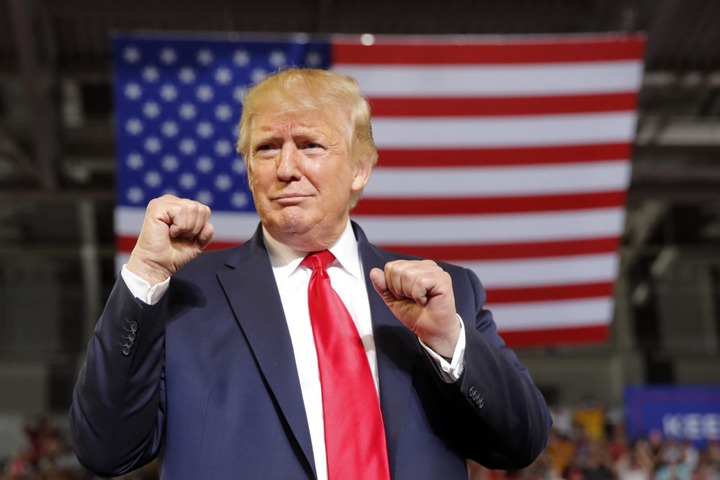 At No 3. The United State of America' s president Donald Trump is filling the spot. Trump has only landed himself third on the list following a number of scandals that have rocked the White House since he became president.
The billionaire's lowly position on the prestigious chart could also be down to an ongoing probe by multiple law enforcement agencies.
In December 2016, Time named Trump as its "Person of the Year", but Trump took issue with the magazine for referring to him as the "President of the Divided States of America". In the same month, he was named Financial Times Person of the Year and was ranked by Forbes the second most powerful person in the world after Vladimir Putin. As president, Trump received the Collar of The Order of Abdulaziz al Saud from Saudi Arabia in 2017.
Donald Trump became the first billionaire president of the United States in January 2017.
The core of his fortune is tied up in a half-dozen buildings in and around midtown Manhattan in New York City.
Trump also owns golf courses and a winery and has licensed his name to companies around the world.
He got his start working for his father, Fred, who developed low-cost housing in Brooklyn and Queens.
Trump tapped his two eldest sons, Don Jr. and Eric, to run the family business while he is in office.
Angela Merkel
At No. 4 we have the only female on the list, German chancellor, Angela Merkel.
Merkel became the first female Chancellor of Germany in 2005 and is serving her fourth term.
In November Merkel stepped down as leader of the Christian Democratic Union (CDU) and announced she wouldn't seek another term as chancellor in 2021.
Merkel remains the de facto leader of Europe, leading the region's largest economy after steering Germany through financial crisis and back to growth.
Her leadership is marked by her steely reserve, from standing up to Donald Trump to allowing more than a million Syrian refugees into Germany.
For now, she leads a coalition government unpopular with voters, facing continuing storms from Brexit and growing anti-immigrant sentiment in Europe.
The big question that the public is now asking is who and what will come after Merkel's time in office comes to an end.
Mohammed bin Salman Al Saud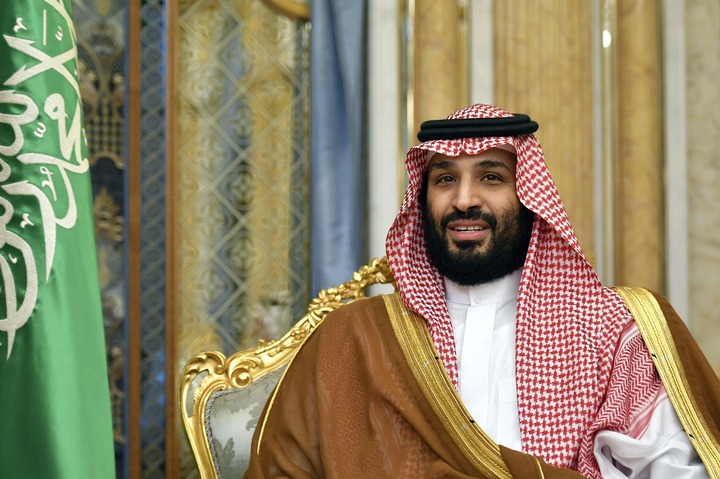 At No. 5 is the youngest on our list, His father remains king of Saudi Arabia, but the crown prince has consolidated power beyond any doubt and taken control of the country
In November 2017, Al Saud led an 'anticorruption campaign' that caused many prominent Saudis to be arrested and forced to turn over their fortunes.
As a result of the campaign, ten Saudi billionaires were dropped from Forbes' annual list of the world's billionaires
The crown prince will be the fulcrum around which the Middle Eastern geopolitics moves for the next generation.
Nerandra Modi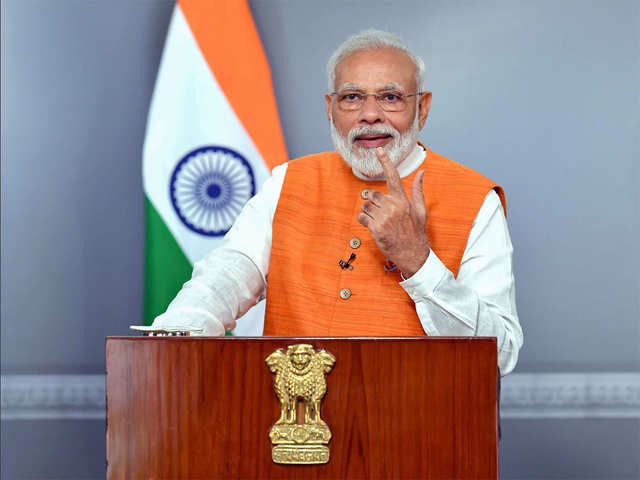 Standing at No.6 is India's populist prime minister, he remains hugely popular in the second most populous country on earth, with a population of 1.3 billion people.
In November 2016 he unexpectedly announced plans to eliminate India's two largest banknotes in a bid to reduce money laundering and corruption.
Modi has raised his profile as a global leader in recent years during official visits with Donald Trump and Xi Jinpin.
He has also emerged as a key figure in the international effort to tackle climate change, as warming affects millions of his country's rural citizens.
Emmanuel Macron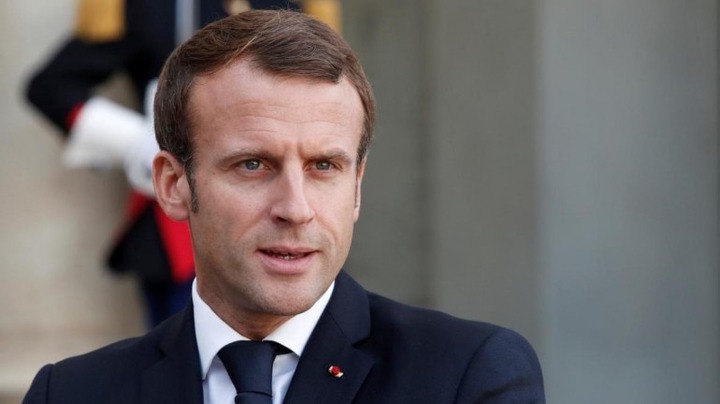 At No. 7 is 41 years old Macron, who is at the helm of Europe's third largest economy after winning a landslide victory in the 2017 election against populist Marine Le Pen.
In an interview with Forbes in April, Macron announced he intends to scrap the 30 percent tax on people who try to take their money out of France.
Prior to becoming the President, Macron worked as an investment banker for Rothschild & Cie Banque in Paris and was the country's economy minister.
In September 2017 Macron signed into law several controversial labor reforms which allow companies more freedom when hiring and firing employees.
Macron took a firm stance after Trump announced U.S. will leave the Paris climate accord, noting that the agreement will not be renegotiated.
Ali Hoseini-Khamenei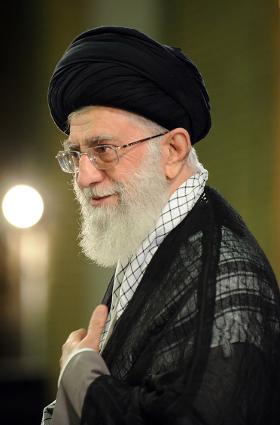 No. 8 is Iraninan leader. As Iran's Supreme Leader, Ayatollah Ali Khamenei begrudgingly approved a nuclear agreement between his country and seven world powers in April 2015.
Pressured by a crippled economy caused by coordinated international sanctions and a weak oil market, he agreed to compromise to have sanctions lifted.
Since first assuming power in 1989, Khamenei has worked to establish Iran as a nuclear power, and has maintained fierce antipathy towards the U.S.
He reaffirmed that position by thanking Trump for doing "the job we had been trying to do in the past decades: to divulge the true face of the US."
Benjamin Netanyahu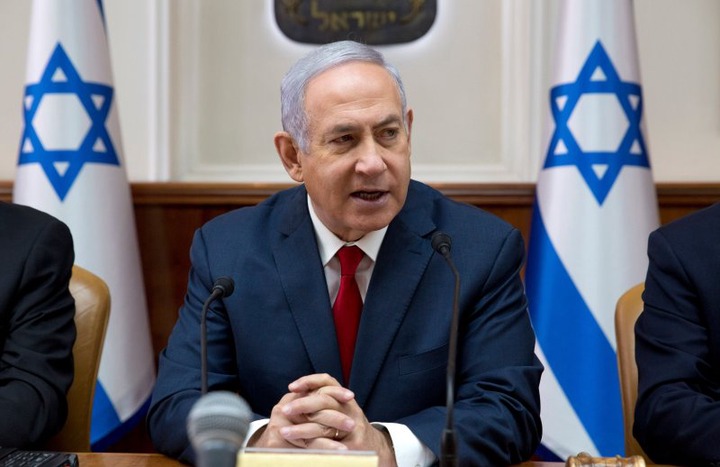 At No.9 is Netanyahu, Israel's four time prime minister has been in trouble recently, under investigation for corruption and accused of receiving benefits from businessmen.
In January he was questioned by the policy in a third third case in which he is allegedly involved, with Netanyahu continuing to deny the accusations.
In August it was announced that Ari Harow, his former chief-of-staff has agreed to testify against him in the graft probe.
With his approval records hitting record lows, Netanyahu is increasingly playing up to his conservative base.
In August 2018 he vowed that Israel will not give up settlements in Palestinian land in the West Bank claiming that they are "here to stay forever."
Kim Jong-UN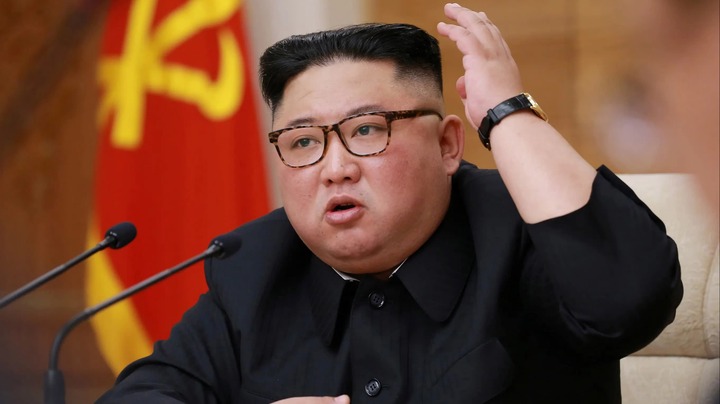 No 10 on our list is Kim Jong-un. On paper, North Korea's enigmatic "Supreme Leader" has absolute control over the lives of the 25 million people living in his isolated, rusting state
In April 2018, he crossed the southern border where and shook hands with the Prime Minister of South Korea, Moon Jae-in, signaling a softening stance.
Earlier, in September 2017, U.S. President Trump threatened to destroy North Korea, and Kim called Trump a "dotard" and later sentenced him to death.
Kim's half-brother was poisoned with a VX nerve agent at Kuala Lumpur International Airport. It is speculated that it was ordered by NK government
In practice, it's unclear how much power he shares with military leaders. What's clear is he's fond of saber-rattling.