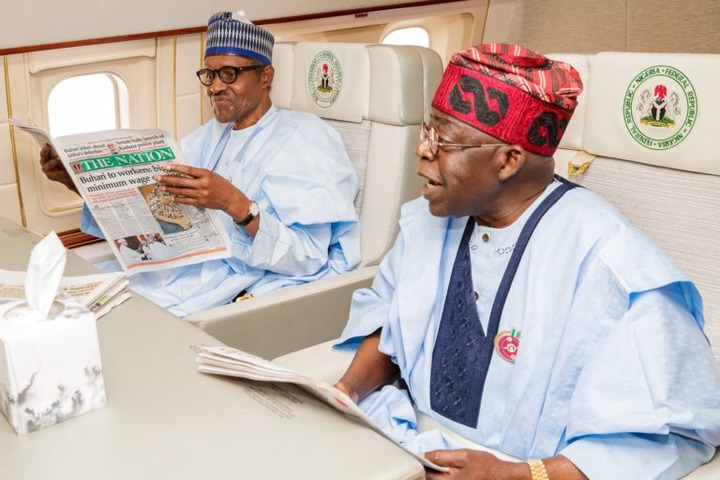 As political heavyweights prepare their arsenal for the 2023 presidential election, it appears that the government of President Muhammadu Buhari has commenced cold war against Asiwaju Bola Ahmed Tinubu, a 2023 presidential aspirant and national leader of All Progressive Congress. This is due to his recent actions against loyalists and associates of the former Governor of Lagos state, and these include removal of his loyalists from office.
On Tuesday, Nigerians were shocked to hear that Barrister Muiz Banire, a former loyalists of Tinubu, has been relieved of his job as the Chairman of Assets Management Company of Nigeria (AMCON) by president Muhammadu Buhari, and has been replaced with Mr Edward Adamu. The shock was because Banire was only nominated and confirmed as AMCON chairman in July and October 2018 respectively, and his five year tenure was supposed to elapse in October 2023. Prior to Banire's sack, President Buhari removed Mr Babatunde Fowler, a staunch loyalist of Senator Tinubu, as Chairman of Federal Inland Revenue Service (FIRS), and replaced him with Mr Muhammad.
The Vice President, Professor Yemi Osinbajo, a close associate of Tinubu, was not spared of Buhari's sledge hammer. Only this year alone, he has been relieved of his position as the Chairman of Social Investment Program and the Chairman of Economic Management Team of the government. Also, the National Emergency Management Agency that was domiciled in his office was taken away from him and moved to a newly created Ministry of Disaster Management. As if that humiliation was not enough, all federal appointments from Osinbajo's Ogun state, including the only ministerial appointment from the state, was given to loyalists of Senator Ibikunle Amosun, a political rival of both the Vice president and Asiwaju Bola Tinubu.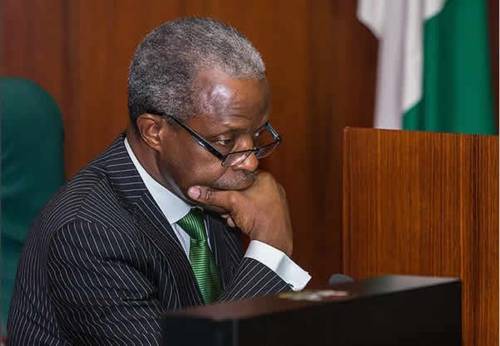 Furthermore, Buhari appeared to have extended his cold war to the family of Bola Tinubu judging from a viral video that hit the internet three weeks ago, where he was seen ignoring the repeated greetings of Senator Oluremi Tinubu, the wife of Asiwaju Tinubu, while acknowledging the salutations of others and exchanging pleasantries with them.
While not trying to sound like an alarmist, I believe that it is not a coincident that the recent purge of Tinubu's loyalists from government is happening just days after the launch of Tinubu Media Team, a group that promotes the 2023 presidential bid of Asiwaju Bola Tinubu.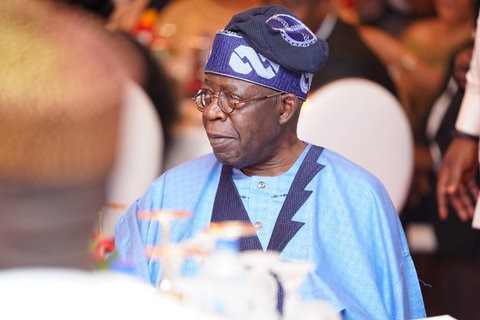 I must admit that Asiwaju Bola Tinubu has paid his dues in the All Progressive Congress, and his aspiration to succeed president Muhammadu Buhari at the expiration of his tenure in 2023 is within his right as citizen. I also recognize that Tinubu has the financial might, political structure and charisma to prosecute his campaign for the presidency or any other elective office. He has the loyalty of Comrade Adams Oshiomole, the embattled national chairman of the All Progressive Congress, as well as the support of the people of the southwest. He also be enjoys sympathy of most people in the southeast and northcent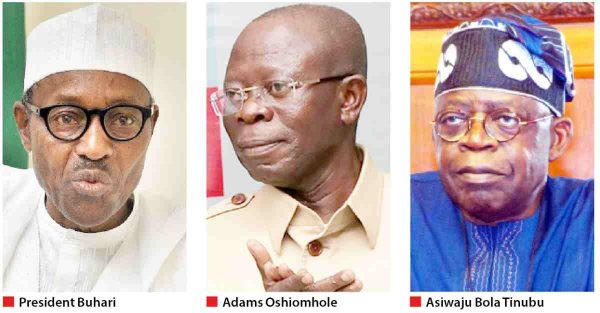 ral parts of Nigeria. But if he really desires to actualise his 2023 Presidential aambition within the APC, he has to either win the confidence of President Buhari or be prepared to go on political warfare with him.
Barcanista can be reached on barcanista01@gmail.com