A young lady in Abuja named Vicky Ella has taken to her facebook page to say that no man can withstand her for 30 seconds even if the man took drugs. She went ahead to make another post saying that her voice on bed can make any man done in less than 30 seconds. From this post she looks so certain and sure of her ability and this is rather suprising.
SHe also made another post saying: No man born of a woman can handle me!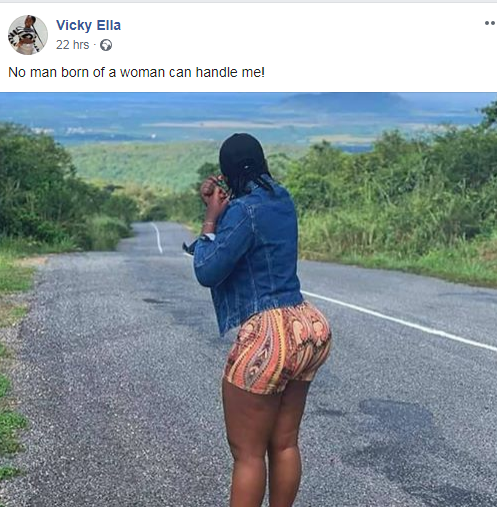 This post has attracted lots of reaction expetedly from the male folks with some challenging her for a 1hr drive on bed. This post came at a time the country has been shocked by stories of a man that died on top of a young girl after taking an overdose of enhancement drugs just to impress the young girl.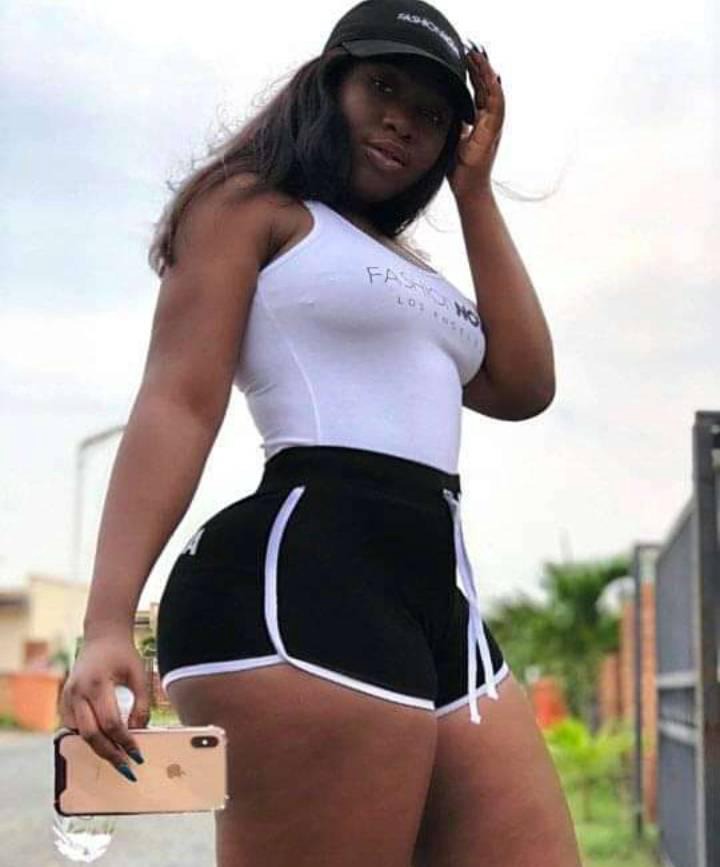 This lady Vicky Ella sure looks hot and has all the curves but challenging that no man can withstand her on for 30 seconds seems a joke or could it be true even on drugs?
See her post below;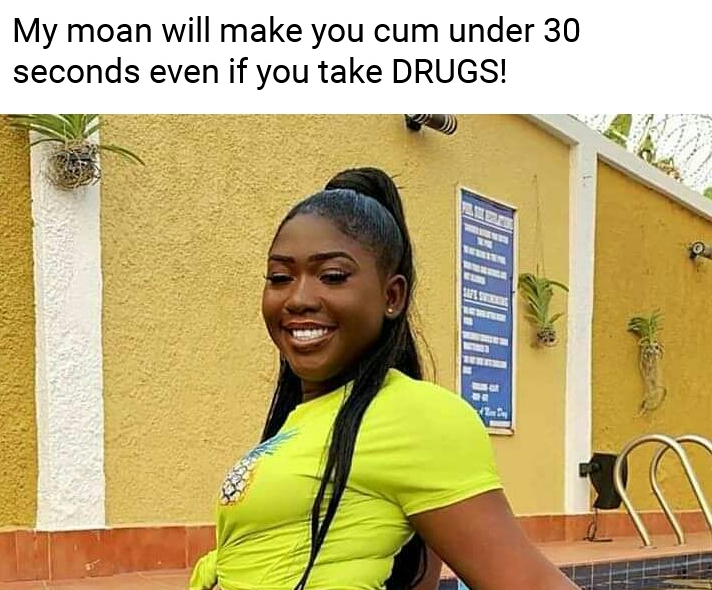 Do you think she is joking or is this posible at all? Lets hear your thoughts via comment and reshare to hear from others.