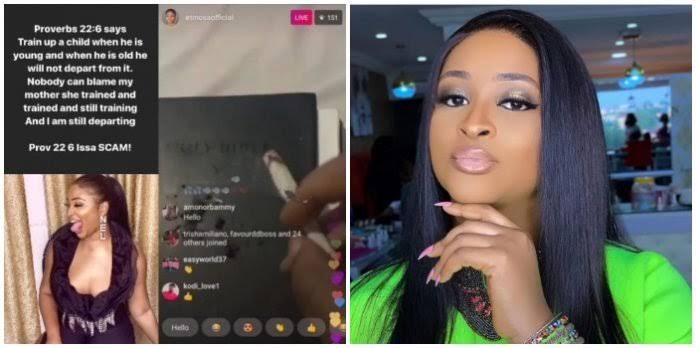 This is indeed fetching, controversial actress Etinosa always wants to be in the news for very funny reasons.
If she is not dancing nude she would be up putting a despicable post that is sure to arise the sentiment of her fans.
Anyway, I am of the opinion that religion should always be personal and not a public issue to worry others about, especially since we are currently witnessing so many proliferation in religious houses.
In as much as I might not subscribe to the existence of hellfire where people are sent for eternal destruction, it would not stop me from condemning religious ridicule when it comes to our major or even minority religions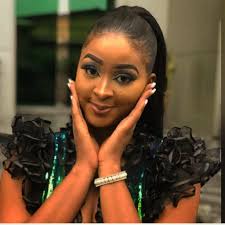 As long as I hold the view that one should not be irritated with another one's religion I also subscribe to one not also publicly shaming another one's religion, be it Christianity, Islam or African traditional religion, ATR.
There should be a limit to religious intolerance as well as a provocation.
Days ago the media was abuzz with controversial Nollywood actress, Etinosa Idemudia using the Bible as an ashtray to smoke weed.
Yes agreed even if I have to use the Bible in smoking weed I dare not do it on a live cam or have a recording of it.
That is insensitive and can lead to a religious crisis especially as one is a celebrity.
Well, not done her fans queried her to try using the Quran and see if she has the guts.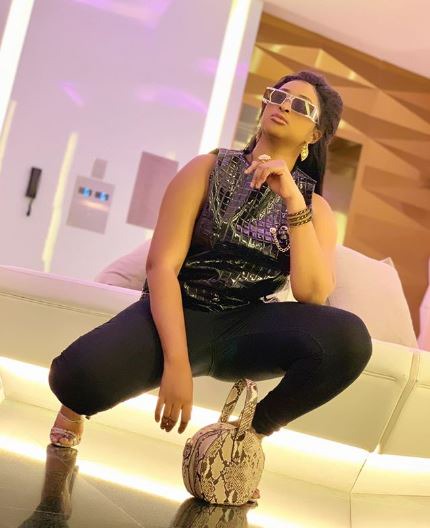 Etinosa has replied them today saying she can smoke her weed up with a Quran or any other textbook.
Is this cool or trashy? I remember the burning of Thisday office some years ago in Abuja over comments made on an editorial article and mentioning Prophet Mohammed in relativity to a beauty pageant
What are your views? and lastly, should religious intolerance be condoled?
Don't forget to follow our handles for more entertaining news.