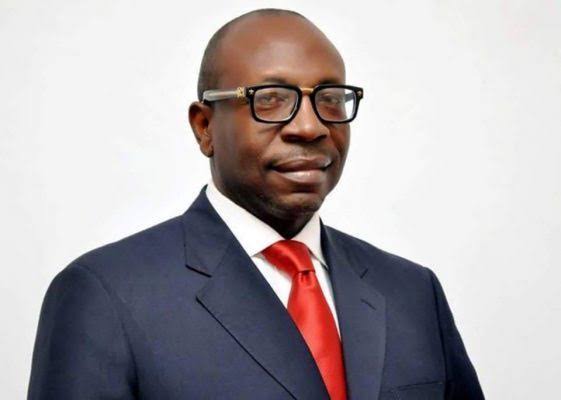 Breaking: Gov. Obaseki Frecks Over Ize-Iyamu Return to APC, Orders 18 LG Council Chairmen To Obstruct Movement of Buses
By Steve Ojekhagbon
Report reaching us revealed a secret meeting baring last ditched efforts of Governor Godwin Obaseki of Edo State to frustrate Pastor Osagie Ize-Iyamu's return to the All Progressives Congress (APC) was held at the home of Mr. Philip Shaibu, the deputy governor of the state.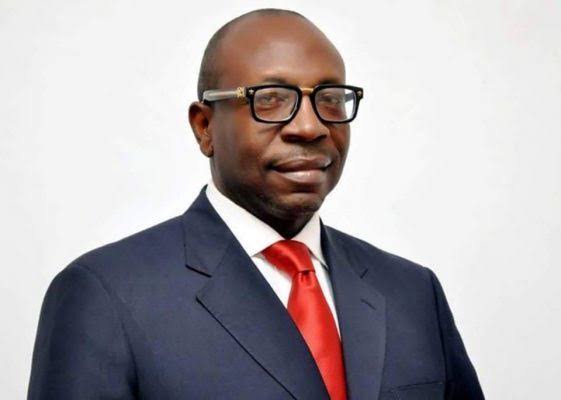 Similar meetings were allegedly held yesterday in Edo South and Central of the state for the same purpose.
The Great Challenge : See Adams Oshiomhole's Formation That Is Set To Unseat Obaseki
Our investigation further revealed that the secret meeting which held yesterday in Etsako West Local Government of Edo State was presided over by Hon. Ojo Asein, who is a Special Adviser to the embattled Governor Obaseki in Edo North Senatorial District.
The source who is shy of the print said, "Governor Godwin Obaseki has instructed all the 18 Local Government Chairmen to forcibly obstruct movement of car and buses that would be conveying People Democratic Party (PDP) defectors to (APC) tomorrow in Benin City.
Mr. Ojo Asein further conveyed to the 6 local government council chairmen in Edo North that PDP members should not be allowed to decamp to APC across the 192 wards levels of the state.
Earlier, Governor Obaseki through his media aide feign ignorance of the December 13th mega rally slated to readmit Pastor Ize-Iyamu back to the party, even when Ize-Iyamu shown the evidence of his correspondence, notifying the Governor of the mega rally.
The suspended former state chairman of party Mr. Aselm Ojeszu told press men two days ago that the party and the state governor are not aware of any mega rally in the state tomorrow, instructing APC members to attend at their own peril.
The state secretary of the party, Engr. Lawrence Okah in a press statement raised the alarm few days ago also, stating that the State Government under Godwin Obaseki has imported thugs from Kogi and Ekiti State to unleash mayhem at the Garick Memorial College, venue of the mega rally.
Meanwhile, the Inspector-General of Police, through a letter to the APC national chairman, made available to press men expressed the readiness of the men of the Nigeria Police Force to provide adequate security at the venue of the proposed rally.
All is set for the ultimate showdown between Comrade Adams Oshiomhole's and Governor Godwin Obaseki's camp.