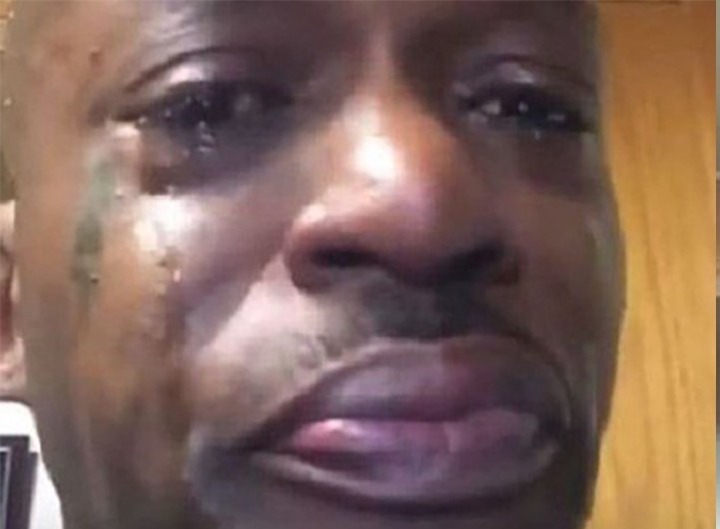 A young man self-styled 'Soobaba' on social media who has been dating his girlfriend for about a year pushed his luck too far by trying to test her loyalty to him and she failed gallantly. According to his account shared online, they have been dating on a long-distance note and he was presently considering proposing marriage to her.
He tried the old method of loyalty test by dialing her mobile phone number with another contact which she wasn't familiar with and he assumed a new identity to hoodwink her. He went as far as faking his voice to prevent her from recognizing it was him and it all played out like this:
"So I called her with another number last night, she couldn't recognize my voice cause I sounded different. I decided to play around cause we gist and make fun of each other a lot. I acted like I was someone who got her number and is trying to toast her.
She asked who was speaking and I said Victor, that I got her number when I saw her in the bank, we were on the same queue, so I copied her number from her teller, she laughed and all, so after all the lines I poured out, she was just laughing and flowing along, so I asked if we could see that night, but she said it was late but I had to persuade her, so she agreed that I instead come to her place to see her. This is someone she hasn't met before and she agreed for him to come to see her at her place, in the night for that matter"
The unsuspecting lady went ahead to give out her residential address to the 'stranger'. When he reportedly asked if she has a boyfriend, she answered in the affirmative adding that he leaves in another town away from hers. Her response was hard for her boyfriend to bear.
"I got upset and had to open up and ask why she's cheating on her guy? At this point, she was mute and ended the call. I called back but she didn't answer anymore. So I just dropped a message on WhatsApp that I was disappointed" he added.
But the show wasn't over, the lady fired back with a 'ballistic missile' that shook the foundations of the boyfriend's heart as she had no single feeling of remorse about the incident of failed test. In fact, he described her message to him as 'devastating'.
She wrote;
"keep your disappointment in your pocket.
Don't even get me angrier.
Just do yourself a favour by not ever mentioning me in your mouth again.
Remove everything that has to do with me in your phone and life.
Rubbish.
No be only disappointment.
Grow up.
Comot for my front make I see road jor…"
The boyfriend is presently heartbroken and has been contemplating placing another phone call to her to resolve the issue against the advice of his brother. He feels the relationship which he has laboured to build in over 12 months has ended in a twinkle of an eye by his own machinations. The unnamed person is open to advice from the general public on a way out of the quandary.
What do you feel about the situation? Whose fault is it? Should he make-up with her or move on with his life? Share your views in the comment section below.