See the strange market discovered in Ogun State that gets everyone talking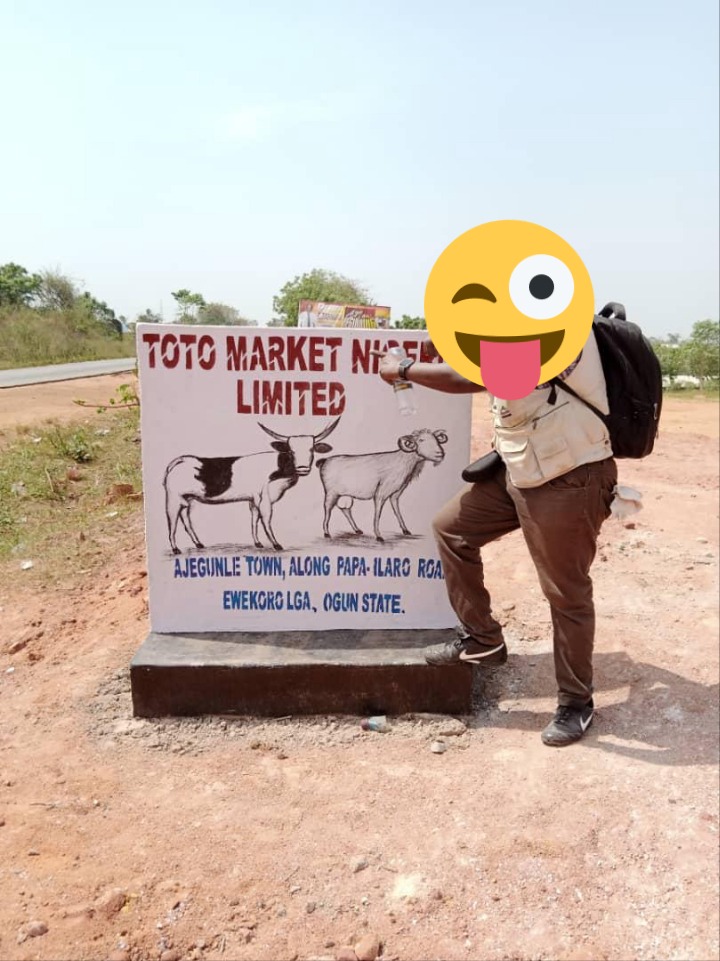 This is so hilarious I never believed I would come across such a market. The name of the market sure made my day.
So today I was celebrating with my friends in Ogun state and they said we should go to TOTO market Nigeria. I was just laughing when they said so. I kept laughing and curiously I followed them.
Read I tested my husband with my best friend and now they are getting married -Housewife cries out
In my mind how can I see goat to buy in such a market? anyway, that was how I followed them till we finally arrived at the cattle market.
Can you imagine? anyway, my day was made and I had to buy two goats to celebrate my promotion.
So guys what is the funniest signage have you ever come across?
Please share my stories and drop a comment.
Read My wife saved my number as dead body-Husband seeks for divorce