This is an intriguing tale of a woman who accuses the husband of having a relationship with the mother. According to her, the husband has even threatened to go public with the relationship if she can't deal with it.
In this sentimentally worded letter, she is asking for advice from relationship expert and anchor of make or mar on iRelationship with Osigwe Omo-Ikirodah.
She also alleges the mother has told her point-blank to share or leave.
Hear her part of the story.
Hello Osigwe, How is the weekend? trust fine. Please disseminate so I can find answers to my questions.
I am known as Lizzy amongst my circle and am 23 years of age.
I dropped out of school and told my mum I wanted to get married. Then we were staying in America and my father and mother just got divorced.
My mum was married to a man from Uganda. My dad ran into some undisclosed problems with the Feds and became frustrated he ran away and am sure ended up back in Uganda.
My mum is a Yoruba woman from Ekiti State.
I grew up to be a very spoilt child as the only seed of my parents.
My mum is 41. And my husband is 42.
Actually, this is my second marriage at age 23, I dropped out of school at age 19 and got married to a Jamaican man against my mothers wish.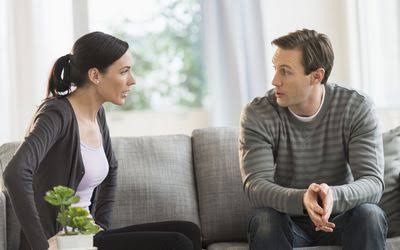 The marriage crashed and I was forced to retrace my steps back to my mother's house.
A few years later my mother had a federal appointment in Nigeria and had to relocate to Abuja, Nigeria.
I decided to follow her back to Nigeria and start life afresh and enroll for school again.
I got admitted to a university in Nigeria to study international relations.
It was during my study I met this charming man doing his masters. He was so good looking and masculine that I fell for him.
The problem I also had in our marriage was I hate lovemaking, I distaste lovemaking and can do anything to avoid making love. That was what led to the crash of my first marriage. My ex Jamaican husband wanted it all the time.
During courtship, I always told my suitors I hate lovemaking and they knew but felt well she is a good and beautiful girl I can date her and make love outside to someone else feeling if they got married it would wear off.
I always gave the excuse that I don't believe in premarital sex.
So they kind of bought my reasons. All I needed in a relationship was just attention, care and cuddling.
My mum facilitated my husband's transfer to her ministry as a contractor and things turned around for him and we got married.
Am about completing my course at the university now and I just discovered my mum is having an affair with my husband.
When my mum transferred my husband to Abuja she made sure we stayed in her detached apartment.
It's a four-bedroom luxury apartment.
So there was no need for rent. Now I came back from school and saw both my husband and mum making out.
In anger, I dashed at my husband who told me to shut up and sit down.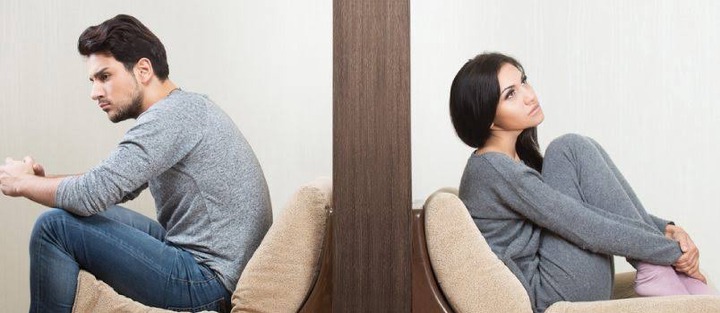 He said I was at fault and the genesis of all these illicit affairs. He rightly complained about my not making love to him for the past four months and how I cry each time they make love.
He said at 42 he was not getting younger and was actually in love with my mum, he said my mum has done everything a good mother-in-law can do and his life is a blessing today credit to my mum, he went on and on spewing rubbish telling me my mum was there for him when I was always putting him away.
With tears in my eyes I looked at my mum and she calmly said yes and it was all my fault.
My mum said my husband kept grumbling bitterly for the past one year about my inability to perform my responsibility saying she spoke to me frequently about it but I bluffed it off every single time.
She narrated further how she herself has not felt a real man for the past 10 years and when my husband's insistence on having a mistress outside to make a gap for my inadequacies she decided to start wowing my husband saying it was better she serviced him than he's going to chop outside.
I was shocked, my husband even interjected and said if I can't deal with it i should Park and leave, he says he would even go public with the affair stating that my mum is even younger than him.
Is this morally right? all because of lovemaking? making love once in two months is now a crime I guess.
Please advise me on what to do? I have multiple options which is going back to the States or try and forgive my husband and work it out with him, but then we must park out of the apartment.
Thanks, Lizzy