My Taxi Driver Insisted I pay Him With S*x Instead Of Money-Lady Laments On Facebook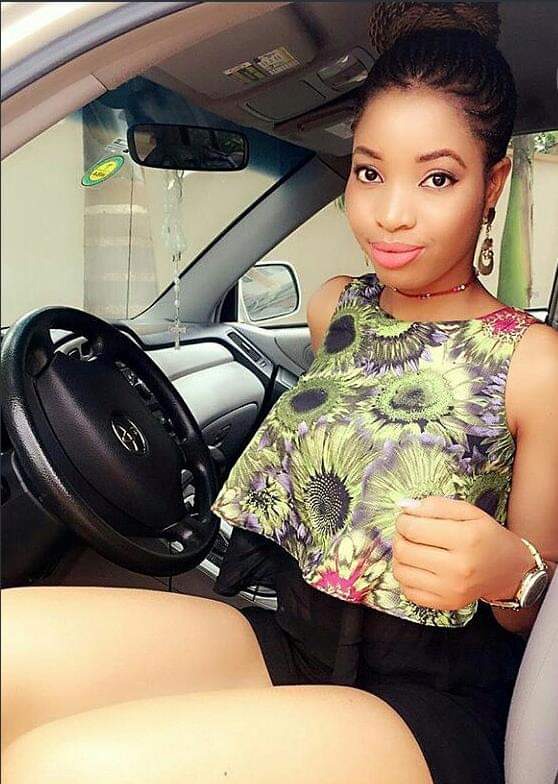 Photo credit : Facebook
A lady has taken to her Facebook page to scream over the unfair treatment a cab driver wanted to force on her.
Read also I just visited my wife in the office and I noticed my kids looks exactly like her colleague-Man seeks Divorce
According to her, she boarded a vehicle from the mainland to Island when all of a sudden the cab driver stopped and entered a close lane and wanted her to have it with him instead of her paying the cash despite the fact she had the money to pay.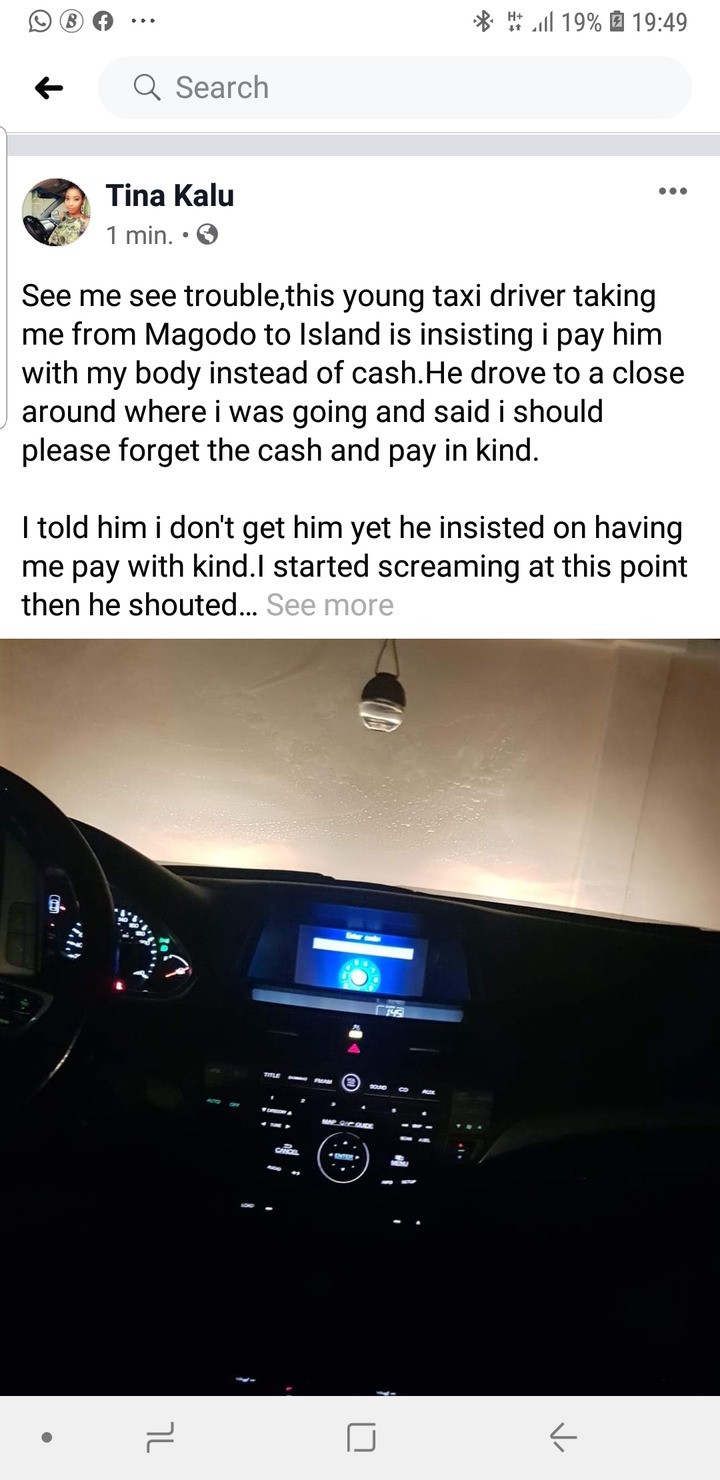 See her post as shared.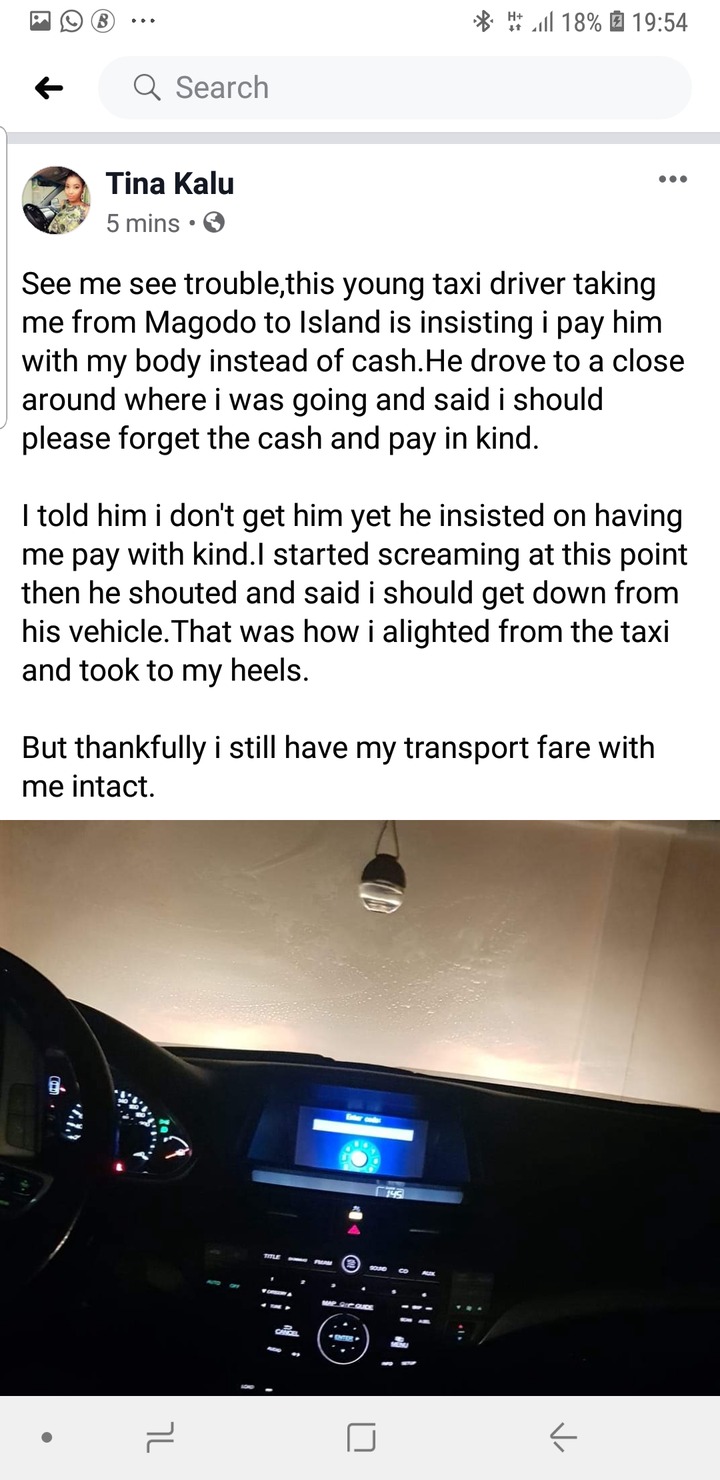 Finally, Tina said she was happy she escaped without still paying the fare.
Do not forget to share with your friends and like our page.
Read also I just visited my wife in the office and I noticed my kids looks exactly like her colleague-Man seeks Divorce