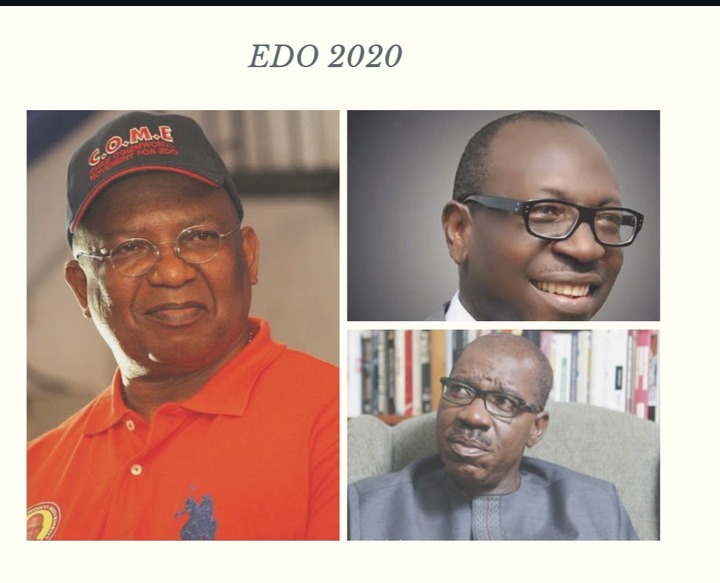 Sooner or later the much talked about exit of Edo State Governor, Godwin Obaseki from the APC would become a certainty, the only quandary is which party he is set to birth in, particularly with PDP gladiators spoiling for war over his rumoured foray into their party.
How Obaseki finally lost it at APC and what are the implications of his exit are some of our areas of insight today.
So what are the sins of Godwin Obaseki that APC craves to hurriedly dispose of?
Who are the beneficiaries of his exit from the party and what measures are the party putting in place to forestall a reoccurrence?
Obaseki who from our observations seems to be unperturbed with the raging assault from the National leadership of the party is accused of so many party misdemeanours.
Highlights of Obaseki's sins.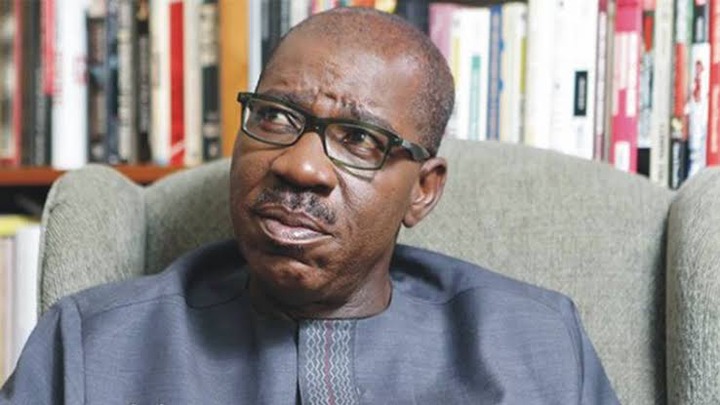 Disconnect with party members.
Obaseki has been accused of alienating party members that were instrumental to his emergence today.
They allege he was politically unknown before Oshiomhole introduced him to the party and hoodwink party members in working for him.
According to our scrutinies, the party members accuse Obaseki of not carrying them along by way of contracts, employment, political patronage and other derivable from the spoils of the office.
Blackmail of party members.
APC party members are very angry with Obaseki for tagging them as hungry, lazy and drifters.
They say government house is on lockdown for three years now with no single patronage to party members yet the Governor still goes about tagging them as beggars.
Unsatisfactory projects.
APC members are angry Obaseki has abandoned the laudable projects of Oshiomhole on the altar of politics and to make matters worse they say his own project executions are watery.
Unfavourable disposition
They say the Governor has a bad attitude and does not listen or mingle with party people, arrogant and very temperamental were the exact words used.
Has no vision for the state.
They accuse Obaseki of not having a clear vision for the state.
They say a single project can not be pointed to have been commissioned in the state by the governor.
Lack of transparency.
With over 500 million as security vote monthly and an intimidating internally generated revenue, IGR, they say Obaseki can not explain how state resources are spent.
Now the irony or implications rather, is for every Obaseki's loss there would be beneficiaries lurking around.
The greatest beneficiaries from the exit of Obaseki in APC according to our discoveries are Eng.Chris Ogiemwonyi and Pastor Osagie Ize-Iyamu.
Engineer Chris Ogiemwonyi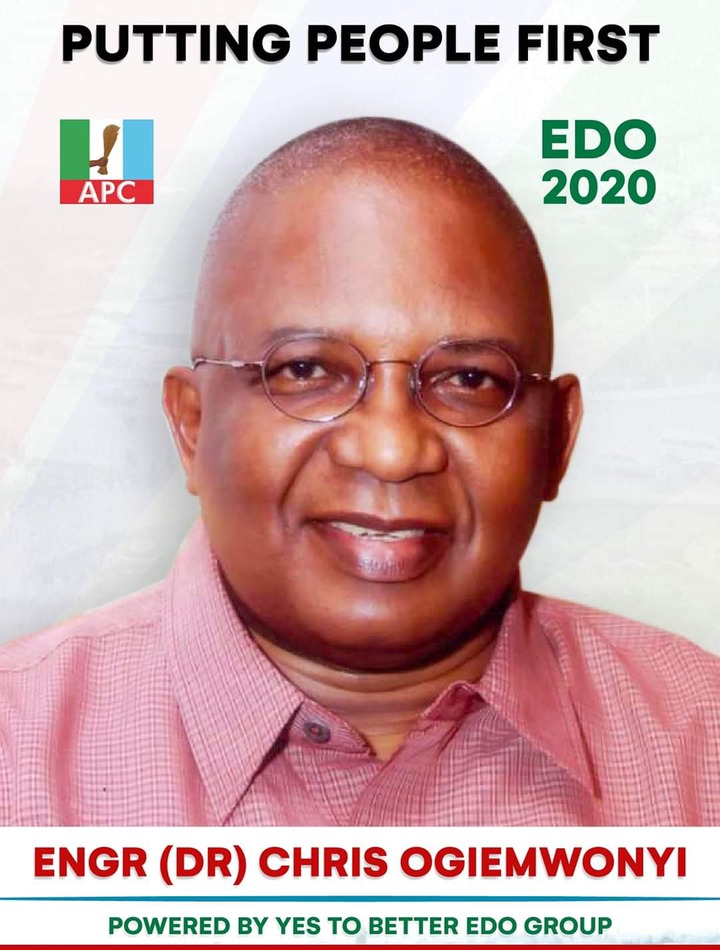 No doubt, Eng Chris Ogiemwonyi would be the greatest beneficiary.
Chris Ogiemwonyi who was once a Federal minister of works boasts of intimidating certifications as part of the criterion expected by APC.
They say he is a good team player and party loyalist who is resilient and his commitment to serve would take the party and the State to the next level.
They describe him as a leading administrator whose private and business life is well-coordinated.
His charm they claim would be of electoral value to the party at the general elections.
If one places his or her ears on the ground firmly the sounds of the beats would be heard.
Ogiemwonyi is positioned to be the biggest beneficiary with the reward of the party ticket.
Pastor Osagie Ize-Iyamu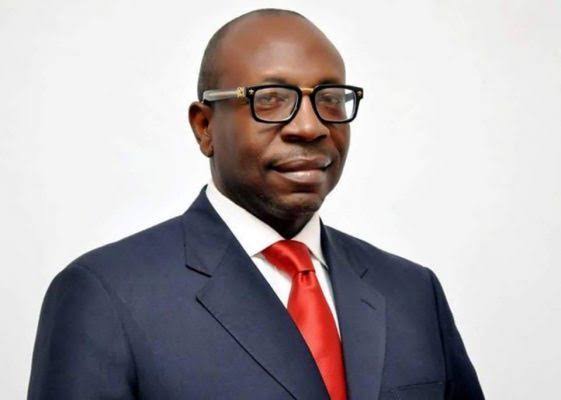 Pastor Osagie Ize-Iyamu is a bulldozer a political warhorse lauded to be a rugged grassroots politician that can have his way with words.
Ruthless and brutal is how party supporters describe him, he came into the party with a large chunk of party faithful from the PDP.
Pastor Osagie Ize-Iyamu is the second biggest beneficiary if Obaseki exits the APC.
Pastor is rumoured to have a governorship ambition, but our exploration revealed Osagie Ize-Iyamu is the bait Oshiomhole is using to convince Buhari that APC will win without Obaseki.
Ize-Iyamu would play a formidable role in the electoral campaign and may act a role even bigger than the DG of the campaigns, he would be compensated with a south-south leadership role while a big federal appointment awaits him.
The onslaught against Obaseki promises to be more entertaining than the Big Brother Naija show as Obaseki himself is super ready for the battle ahead.
Remember to follow our handles on this remarkable build-up to Edo 2020 elections which guarantees to be the most electrifying elections Nigerians would witness in recent times.
Osigwe Omo-Ikirodah Editor Ireporteronline writes in from Benin City.
Read also Battle for Edo :Oshiomhole and Ogiemwonyi secret pact exposed,why APC might settle for Ogiemwonyi