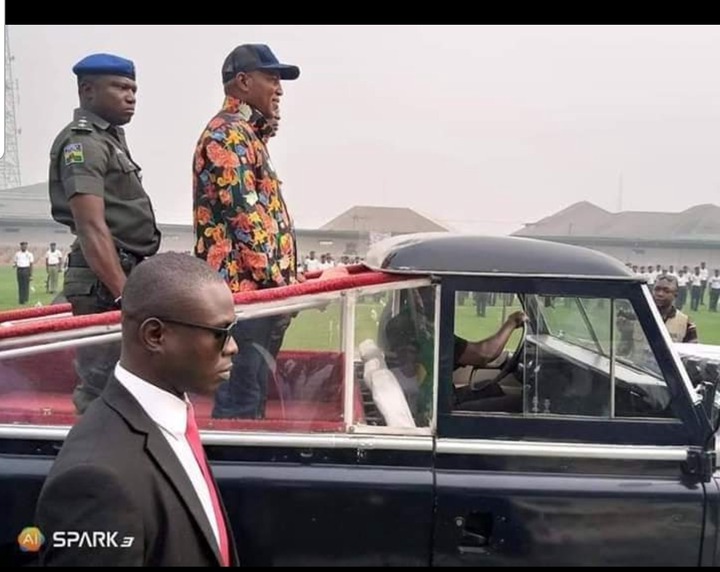 The erstwhile governor-elect of Bayelsa state, David Lyon was captured in a photo rehearsing his swearing-in that was supposed to take place tomorrow.
Nigerians have reacted to the photo of David Lyon
See some reactions below.
Governor-elect of Bayelsa, David Lyon on rehearsal, preparing for tomorrow's swearing-in, it is really unfortunate.
James: After the sack by the supreme court, he has fled the state of Bayelsa.
God will help us
Rosa: How can life be so unfair.
Mike: Big man today who saw the promised land but could not enter.
Nnamdi: Dickson would be smiling now.
Such indeed is life.
Let us hear your comments on this trending topic
Read I just visited my wife in the office and I noticed my kids looks exactly like her colleague-Man seeks Divorce