Nigeria's First Lady Aisha Buhari has congratulated her daughter Aisha Buhari Hanan who just graduated with a first class degree from a leading University in United Kingdom.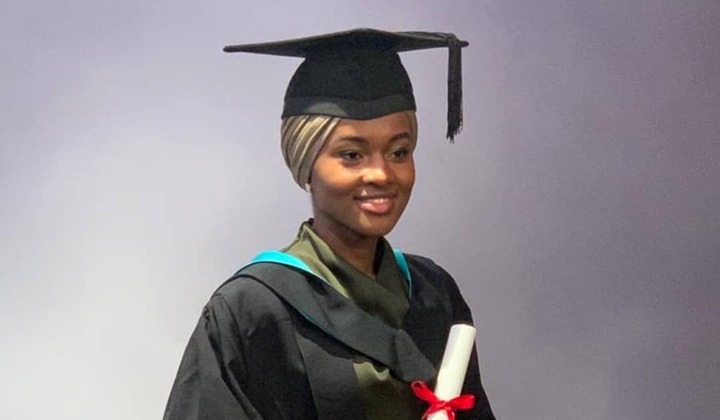 Sharing the good news on Facebook few minutes ago, the First Lady was very strategic in not including the school where her daughter graduated from. Rather she focused on Kebbi state where she carried our her final year project.
The First lady shared this on her wall;
Alhamdulillah ! Today I was joined by family members, friends and well wishers for the graduation of my daughter Aisha M Buhari Jnr (Hanan) who graduated with a first class degree. I'm grateful to the good people of Kebbi State, where her final project was located for all their support. I want to particularly thank H.E. Gov Atiku Bagudu, Ibrahim Bagudu, the First Lady of Kebbi and the Emirs of Gwandu and the Emir of Daura.
I wish all students the very best in their future endeavors.
#Alhamdulillah
#glorybetoGod
Below are photos from the graduation;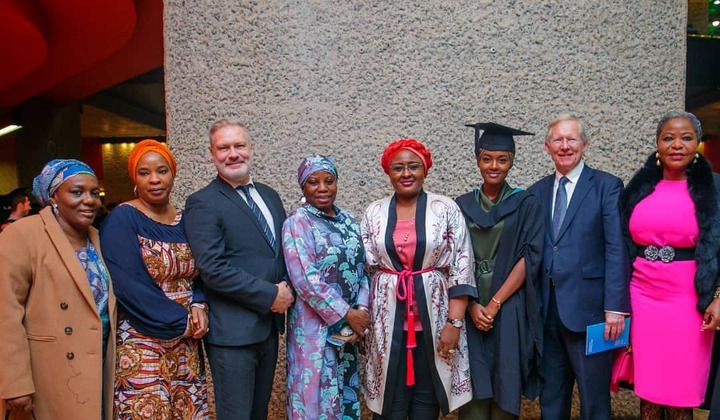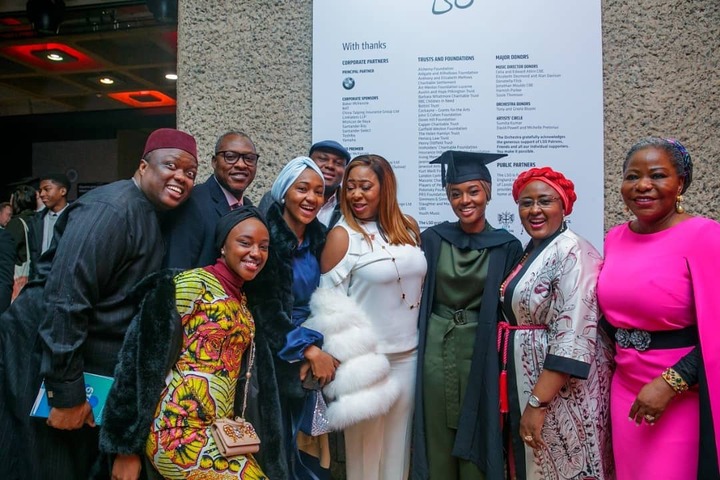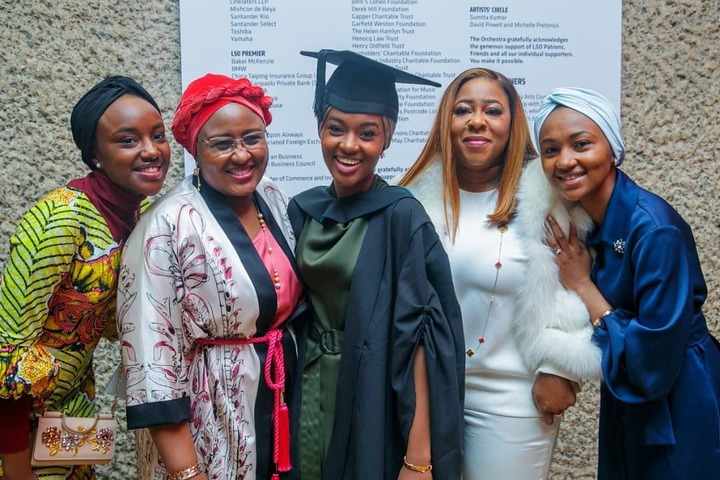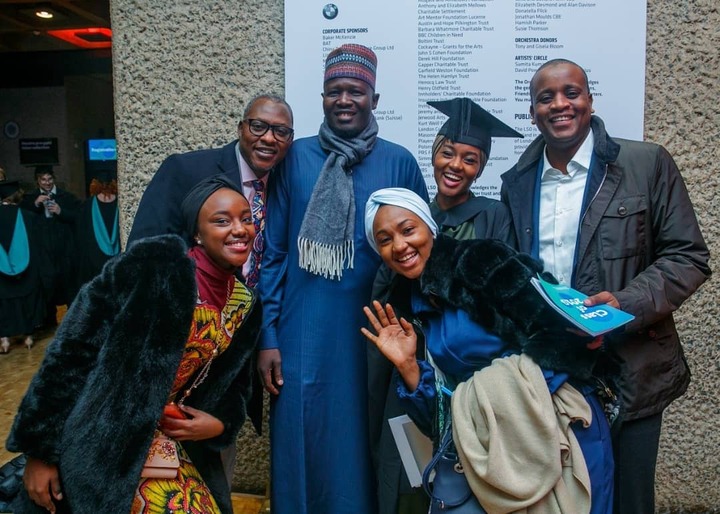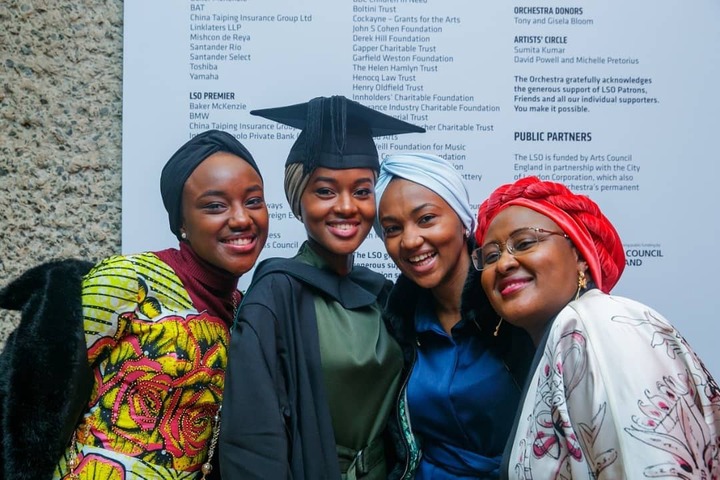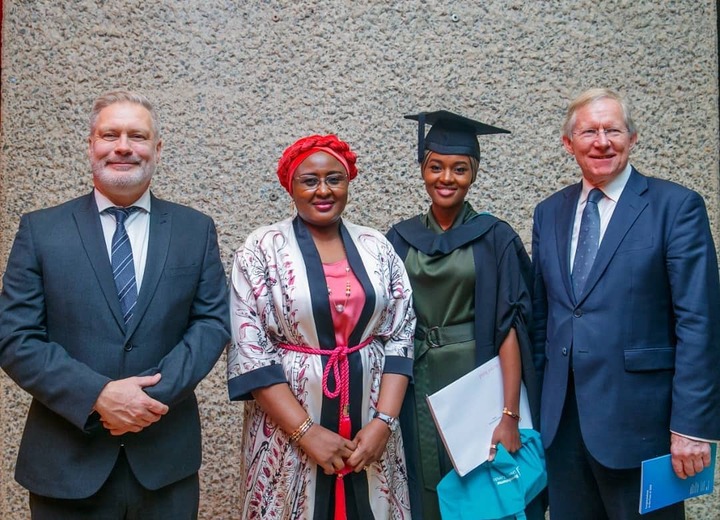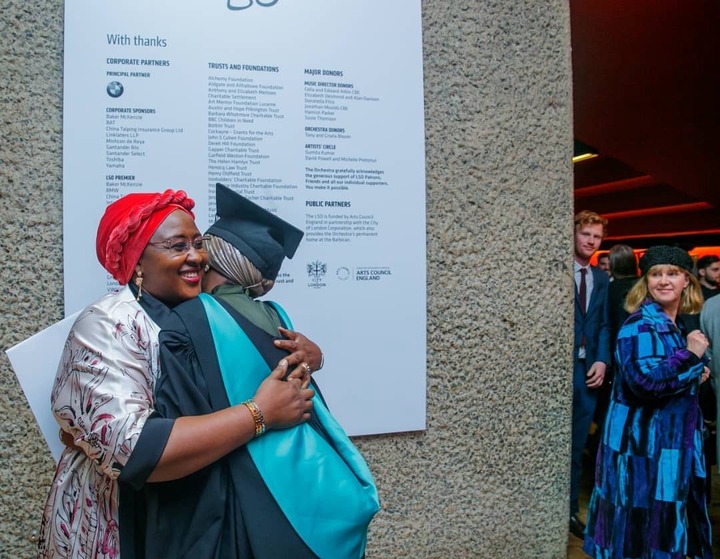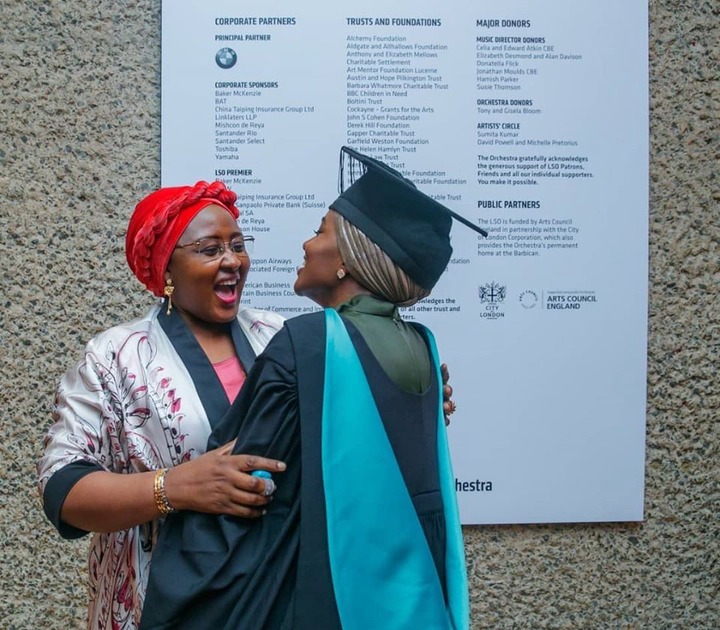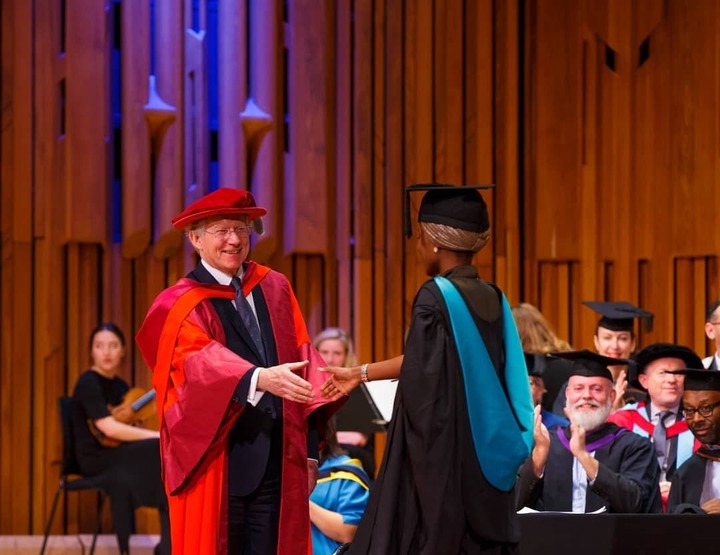 Meanwhile Nigerians are attacking Aisha Buhari on her page for not including the University where her daughter graduated from.
A user asked her:
When are we going to have best and quality education in Nigeria when the children of the rulers are always in London spending millions of pounds to educate themselves?
Ayeesh A. Sadeeq commented ''Okurrr oooh! So she graduated from Kebbi State University? I'm just asking Maamaa😎
While Chinedu Candidus Nsude wrote;
"Hajiya is strategic here.
She mentioned where her project was carried out but not the school she graduated from. Credit should be given to the school before the location of her project. Anyway, we understand she don't want to be attacked of sending her daughter to UK to study. But Hajiya should be proud. Is not a crime to send her daughter abroad to study. Most of us will do same if we are in their shoes.
Congratulations Aisha (Jnr)
Do you think Aisha Buhari did the right thing by not telling Nigerians the school where the First daughter graduated from? Deop your comments below.