Show of shame as Obaseki is fingered behind the protest against Oshiomhole in Abuja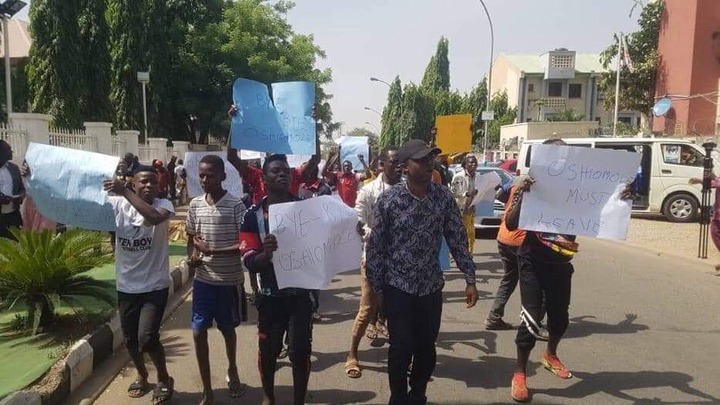 Earlier today the APC national secretariat witnessed a mild drama when hungry protesters alleged to be sponsored by Godwin Obaseki demanded the removal of Adams Oshiomhole.
The said group who had Almajiri's in majority called themselves concerned APC youths.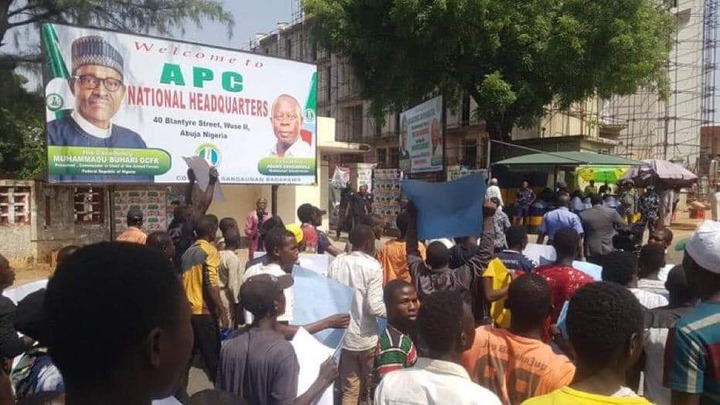 The protesters carried various placards with inscriptions calling for Oshiomhole's sack.
The scanty protesters later met a hitch during the protest as regards disbursing of mobilization protest fee agreed upon.
According to one of the protesters who was visibly angry he claims they were promised the sum of 5k each but as at the time of the fracas, they could only come up with just 2000 naira for the protesters. He said the organizers of the protest were later calling for a list and those whose names were not on the list would not be paid.
See how one of of the protesters narrated their ordeal.
There is this Charlie that came to mobilize me from Dei Dei junction and I was told to bring along 30 others.
We asked what kind of protest and he said it was against Adams Oshiomhole as the national chairman of APC, he said he would pay us 5k only. My colleagues turned back while 19 others followed me, making the ones I mobilized 20 inclusive of myself.
Now after we have worked and shouted since morning he says we should line up first before payment. And they can only afford 2k
That was how it started.
The man whose name was given as Adamu spoke in battering English.
The protest ended with the locals almost beating up the organizers.
Internet users have since taken to their social media handles to mock the 4+4 proponents of Obaseki.
They claim they are always using people and shortchanging them.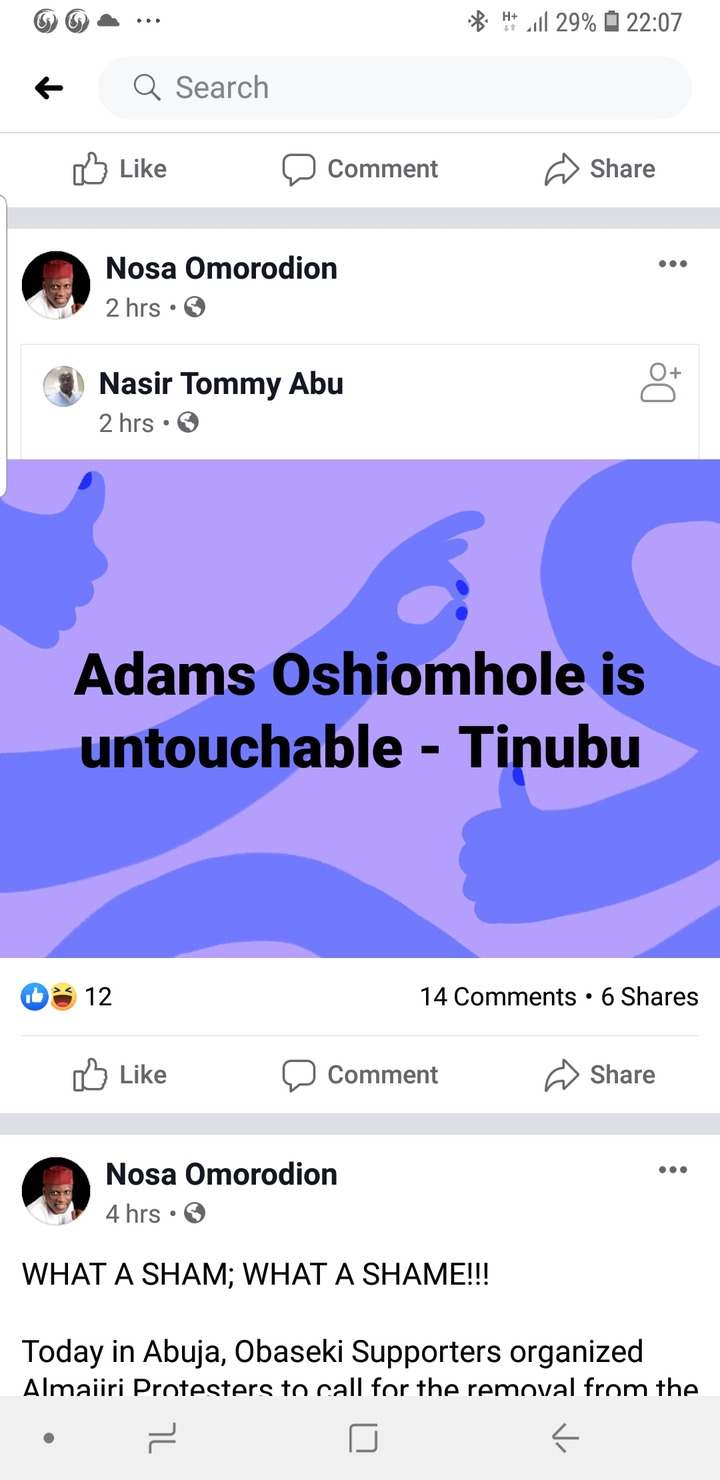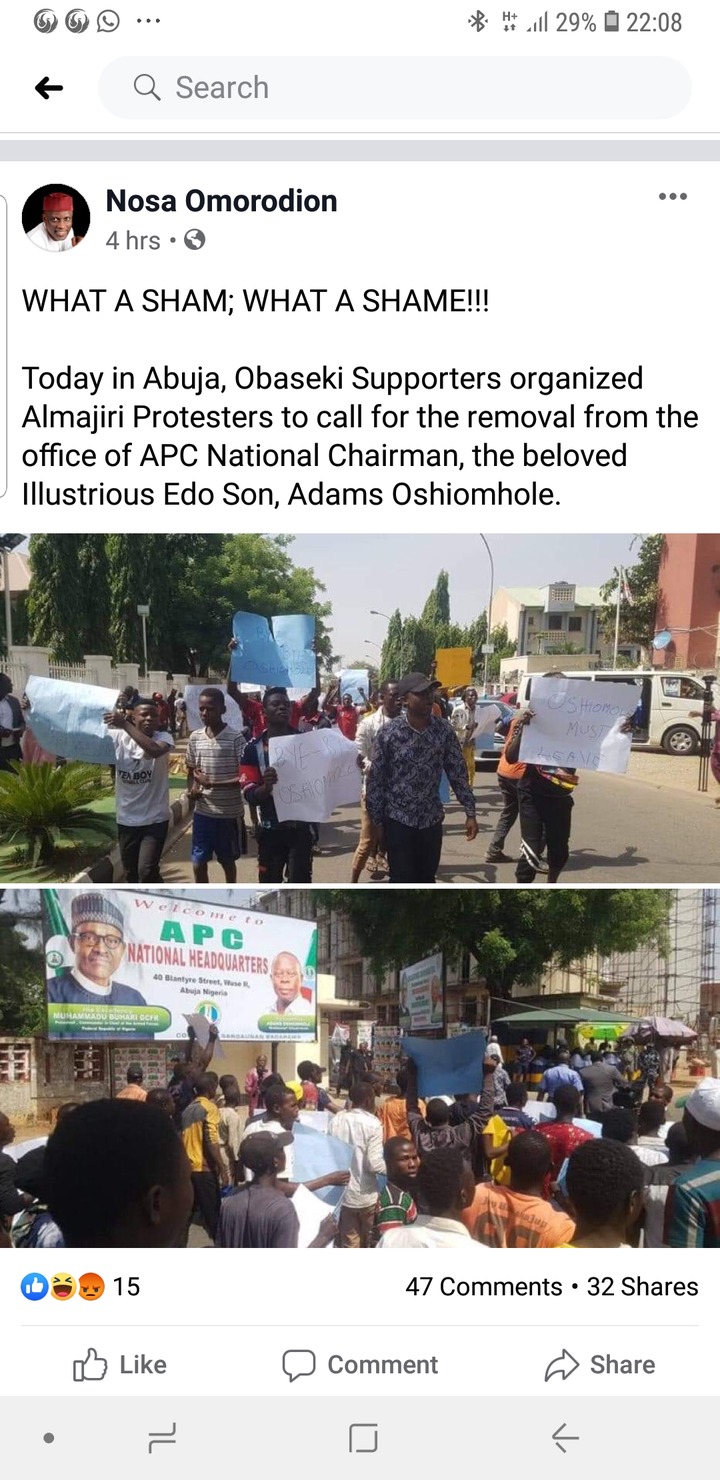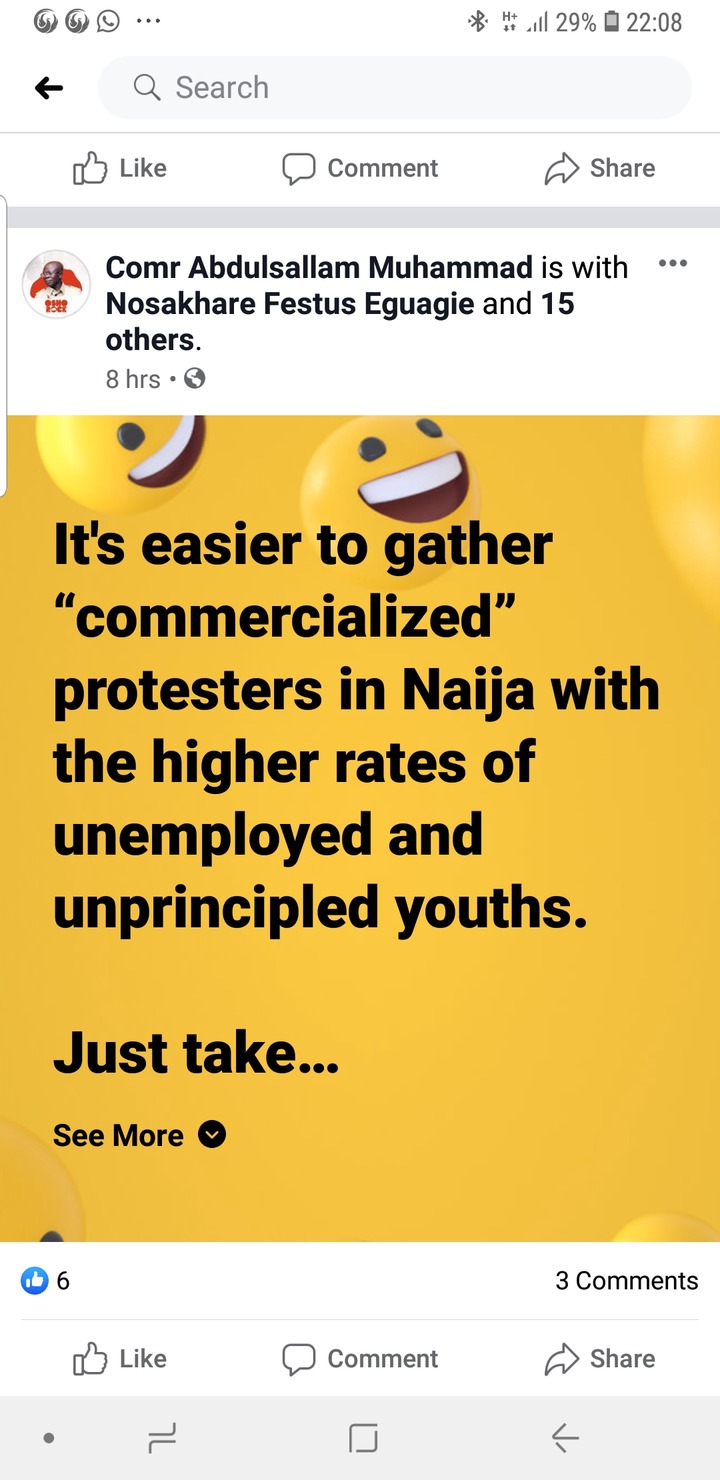 R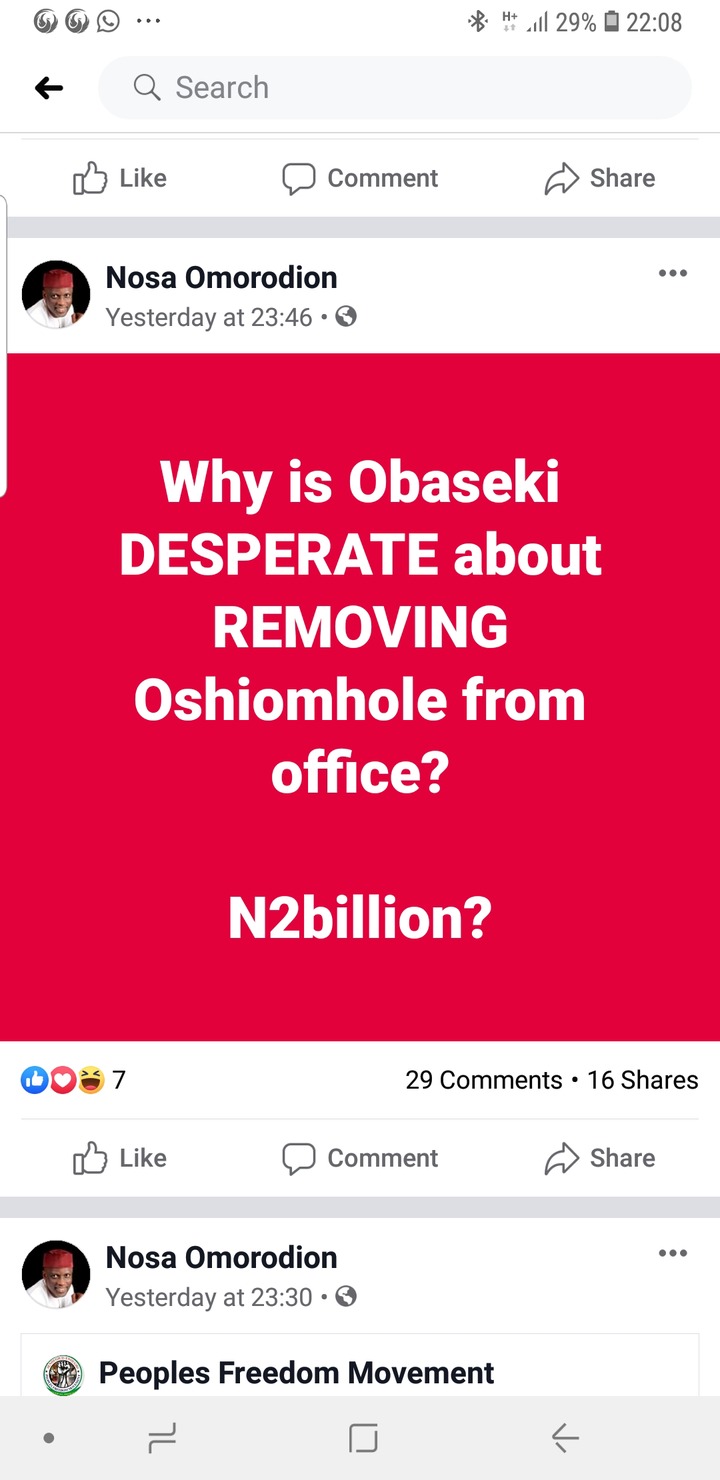 ecall that Obaseki is at loggerheads with his benefactor and the National Chairman of APC Adams Oshiomhole.
As at the time of filing this report Asiwaju Bola Ahmed Tinubu has dismissed the protesters saying they are inconsequential.
The lingering crisis between both parties seems to be irreconcilable.
This is a developing story as more details to follow.
-Osigwe Omo-Ikirodah
Source iReporteronline
Photo credit iReporteronline
Read Also I just visited my wife in the office and I noticed my kids looks exactly like her colleague-Man seeks Divorce