Yes lets look at the who can be considered as making the top 5 richest amongst the Igbos in Nigeria. These very industrious people who are known for their business acumen have proven themselves to be very successful in their trade. So lets look at who these business men are and their net worth.
5: ABC Orjiako;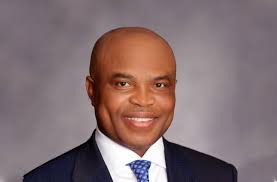 Prior to his sojourn in business, ABC Orjiako was a successful orthopaedic and trauma surgeon. He had worked at the Lagos University Teaching Hospital and the National Orthopaedic Hospital before founding his own company.
Orjiako was the CEO of Shebah E&P Company, an oil exploration firm with a 40% stake in the offshore block OML 108. This block produces over 8000 barrels every day. In 2010, Orjiako's Sheba metamorphosed in to SEPLAT Petroleum Development Company Ltd which became the first Nigerian company to take over the operating of a Joint Venture asset from Shell, Total and Eni.
Orjiako is also the chairman of Zebbra Energy Limited which owns the deepwater concession OPL 248 offshore Nigeria. He is said to be worth an estimated $1.2 billion dollars
4: Tony Elumelu;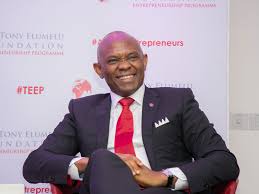 Without a doubt this business mogul of Igbo descent is one of the richest Igbo man in the country with an estimated net worth of $1.4billion. He is an alumni of the Harvard business school. He use to be the chief executive officer of UBA group then he went on to found his own company Heir Holdings.
He is currently the chairman of Transcorp Limited and the chairman of the Tony Elumelu foundation, a humanitarian foundation aimed at empowering entrepreneurs across Africa.
3: Benedict Peters;
Benedict Peters is one of the richest men in the country. He is the founder of Aiteo Group. This group has business interests in energy and oil.
Peters was born in Abakaliki. He hails from OnichaOloma, Delta State. He attended the University of Benin where he obtained a Bachelor of Science degree in Geography and Town Planning.
Peters is said to be worth an estimated $2.7 billion. This puts him at the number 3 position on the table of rich Igbo business men.
2: Cletus Ibeto;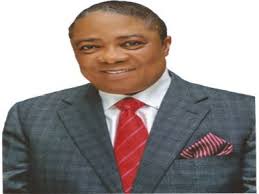 The Chairman of Ibeto group of companies has walked the successful ladder for himself, starting out as a motor parts dealer in the 80s, By 1988 he had grown his business to the extent that he was able to stop the direct importation of lead acid automotive battery and plastic motor accessories because his factory manufactured these batteries. And by 1995, the Ibeto Group had become one of the largest auto spare parts manufacturing outfits in the country.
In 1996, the Ibeto Group had diversified into the petrochemical industry where he was involved in the blending of oil lubricants and the production of petroleum products for local and international markets.
Currently, the Ibeto Group owns the largest liquid storage facilities for petroleum products in Nigeria. These facilities have the capacity of over 60,000 metric tonnes. Cletus Ibeto is currently worth an estimated $3.7 billion, this puts him on the number 2nd position on the table of rich Igbo business men.
1: Aurthur Eze;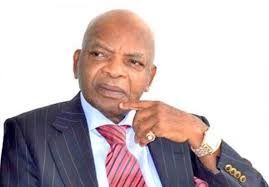 The number one position goes to the King at the table of rich Igbo business men, he is the founder of Atlas Oranto Petroleum an oil and gas firm with presence in Nigeria, Liberia, Guniea and the Gambia.
Apart from his foray into business, Arthur Eze is also deeply involved in politics. He was said to have donated close to $100 million during the last presidential election to the People's Democratic Party. He is also known as the godfather in Anambra State politics.
Eze is also quite popular for his flamboyance. He is rumoured to have up to five different models of Rolls Royce. He also owns a private jet that is worth over $25 million.
He is also known for his philanthropic activities. He donated 12 million to help fund construction of an Anglican Church Youth Development Centre in Otuoke, Bayelsa. In 2012, he also donated 6.3 million to flood victims.
He has a net worth of $5.8billion, definitely he is the King at the table of rich Igbo business men in Nigeria.