It was a scary moment when student of University of Ibadan met this juju or sacrify at the main gate early in the morning today.
Nobody know who plug this to the gate, it was like a masquerade that made with statue with red oil, perper.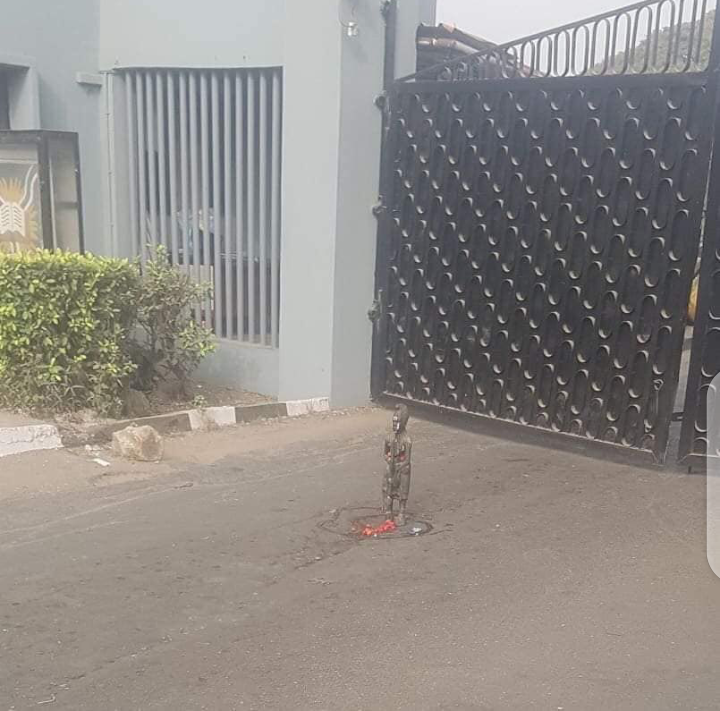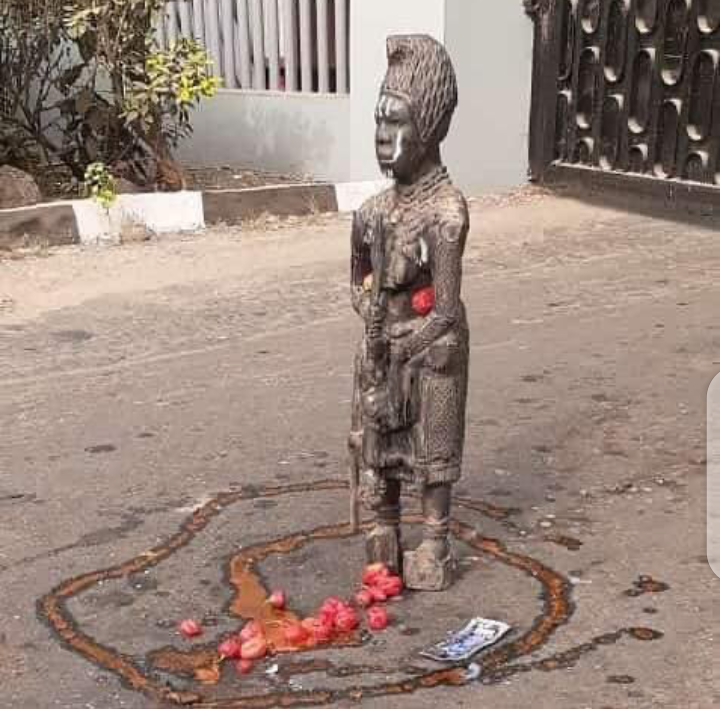 Nobody can say a word about this scary thing, because nobody know why it could be and why they plugged it at the main Gate.
All the Student of University were scared of entrying the gate while those at the hostel were scared of going out.
God should save our brothers and sisters in this School.