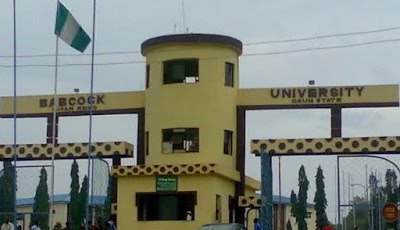 No doubt the number one trending topic today is the Babcock university leaked sex tape involving, two students.
The illicit act which occurred sometime in April showed a female student making love to her male counterpart in what appears to be a clinic. The video has since gone viral.
The university, in turn, has released a press statement saying the two students involved are no longer students of the university.
This decision of the school has torn the internet apart with lots of people questioning the harsh decision of the school authorities.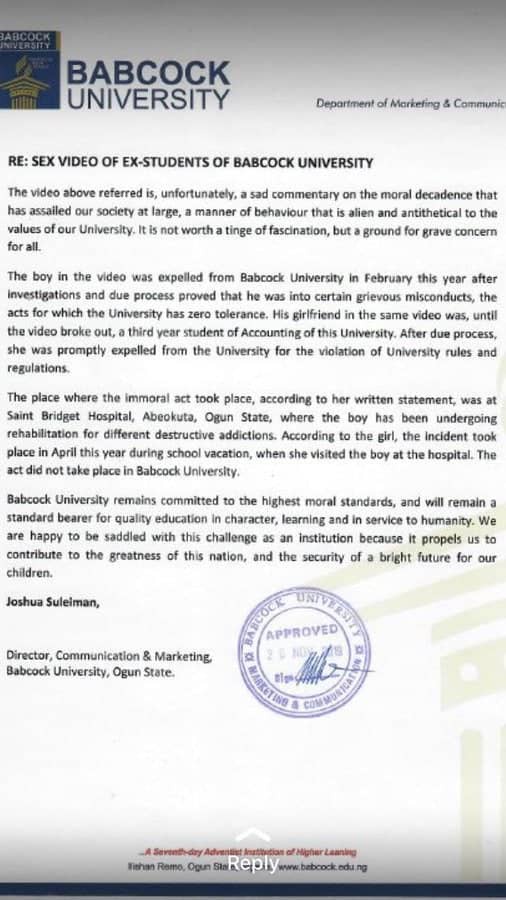 While others are saying the school has the right to maintain their brand and distance themselves from immorality by expelling the students.
According to a social media user, the school could have done better than giving out such a harsh punishment for an act that occurred away from the school premises.
"The school could easily have said, they promote the highest level of morality with their students but what students do outside the school control is their full responsibility and not the schools. In this light, since the student does conform with the ethical standards expected of students of the school on or off school time, their admission offer has been withdrawn and the student asked to withdraw from the school, all necessary documents will be provided by the school for her to further her education somewhere else. Wish her the best and hope she learns from her mistake.
Another user in defence of the school authority said Babcock University has high moral standards and allowing such student to go unpunished would tarnish the image of the school.
Many still are not buying into the issue of the school having a high moral standard in expelling the student,
According to another social media commentator, She thinks the student can still sue.
"She did not release the video neither did she have sex during school and on school property. The press release actually exonerates her from all blame. Why then punish her?"
This is the current most trending gist of the week, Let's hear you out, drop your comments.