2 Gay Men Tied Up, Beaten Mercilessly For Homosexuality (Photos)
The photos of two young men tied and beaten mercilessly for practicing homosexuality has surfaced on social media.
In the photos that have become a growing sensation, the yet to be identified young men were tied to a tree and reportedly beaten and paraded in the street of Okija after they were both found practicing homosexual.
According to reports, they were caught by the youth leader of the community, paraded and dehumanize for being queer men.
Read Also Igboho & Kanu: You Can't Eat Your Cake And Have It, Be Ready For War If You Must Be A Freedom Fighter
Nigerians on social media, reacted to the photos as some out rightly condemned the inhumane treatment meted at the young men while others applauded the community youth for their actions
See photos below;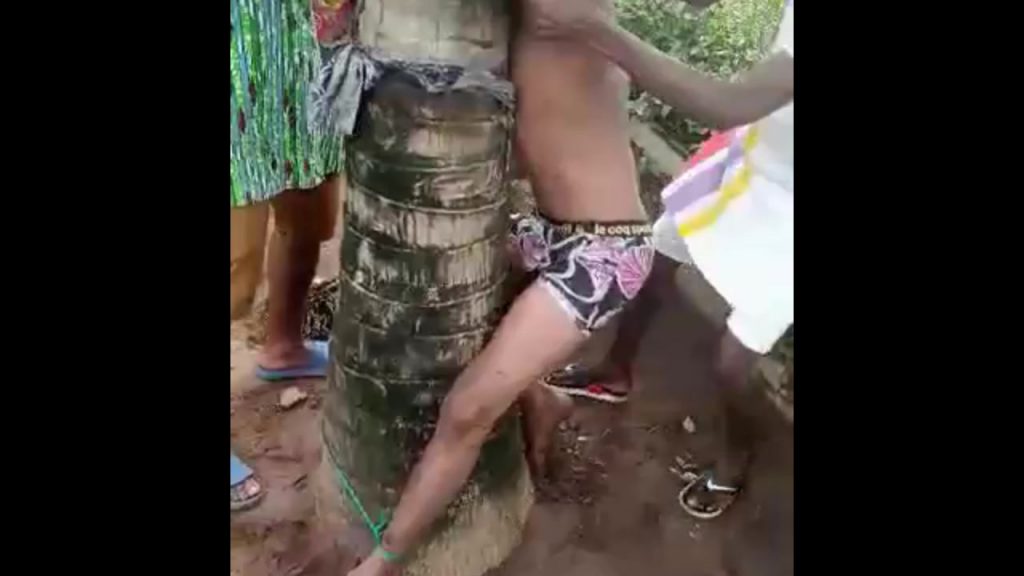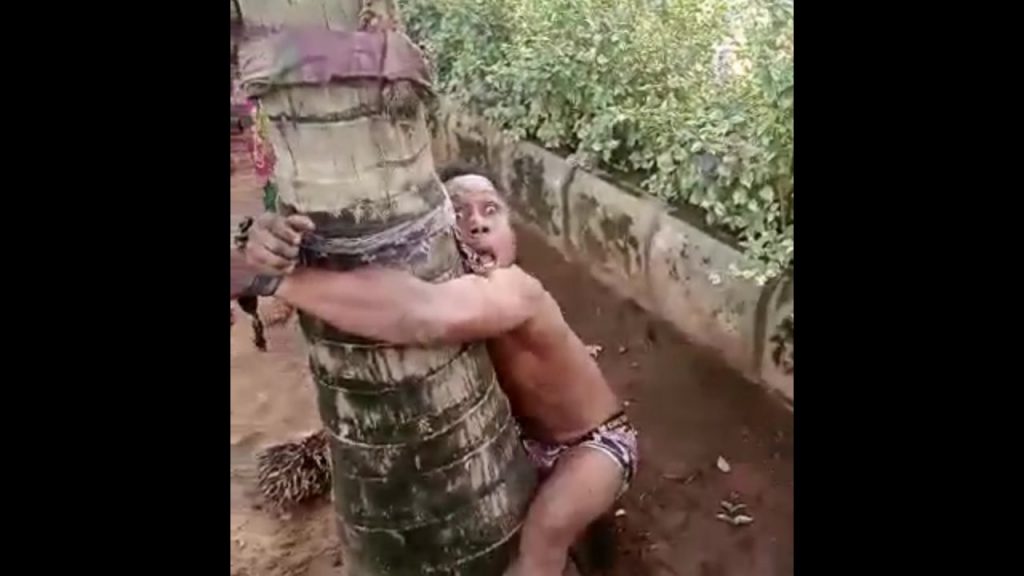 Dear Reader, Fetching good and credible news information is tedious and requires huge finance. We are soliciting support from our readers and fans. For as low as N1,000  you can be a part of our golden membership. Your support would go a long way in assisting us to continue guaranteeing quality news to our readers across the globe. Bank transfers can be made to: Zenith Bank 1014932118 Ireporteronline communications Inquiries: Email: [email protected] Whatsapp: +234 7032341798
FOR BUSSINESS ADVERT CLICK THE WHATSAPP IMAGE BELOW