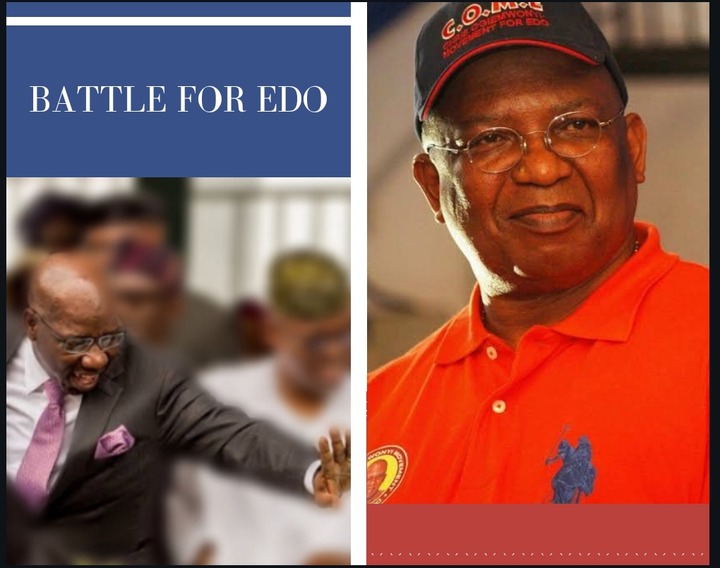 Welcome to our daily updates tagged Edo Watch, an in-depth at behind the scene towards the build-up to Edo state 2020 election.
As day breaks more drama unfolds as the countdown begins.
The Governor of Edo State, Godwin Obaseki has taken uncompromising measures in solidifying his 2020 re-election bid.
The Governor who has proved to be a rugged and ruthless political gladiator has once again lived up to expectations.
Close observers of the ongoing political rough-and-tumble in Edo APC will agree with me that the coming in of Pastor Osagie-Ize Iyamu to the APC and the masses appeal on Ogiemwonyi to fly the party's ticket has changed lots of things in the party.
These two permutations were never part of the plans initially.
The sudden realization of a tight governorship race filled with credible candidates has no doubt made the Governor's s camp to re-strategize.
As part of the strategies, Obaseki has set up a committee that would conduct a parallel APC primary in the coming weeks.
The committee which would be announced officially anytime soon has its mandate to come up with guidelines towards APC primary.
Obaseki would be returned unopposed at the phantom primary it was gathered.
The Governor who observers say is always in a hurry to pick his fight and declare a conflict has proved to be bereft of political wisdom in patience.
Observers cited the issue of the fight with Oshiomhole to buttress their points.
'You know Obaseki has no political wisdom, no doubt the Governor is knowledgable but he lacks political wisdom, the keyword here is political wisdom, he is always in a hurry to pick a fight and start an assault.
First of all who starts a fight in his first term when he was sure of a second term?
Look how he declared that he wanted to re-contest, in his office about three months ago during a visit by a body.
Who does that? Normally political wisdom would have supposed him to fight underground and be shouting in public that he is not thinking of a second term because of distractions and that he remains focused on his first-term mandate.
Then beginning of 2020 you now plan an elaborate rally and declare your intention.
Instead, you hurriedly declared and now you want to hurriedly conduct a kangaroo panel which would fail.
Let me tell you Obaseki's plans, he would have a parallel congress then go to a court restraining the authentic APC from parading another candidate of APC.
Then a month to the elections Obaseki would merge his factional APC with PDP or any other party.
Well it is dead at arrival, we at APC have no business with Obaseki as he is no longer a member of our great party'
That was how an APC acclaimed leader in Oredo put it.
Fact check revealed that indeed Obaseki is set to conduct a parallel primary in a jiffy.
Because of the series of court cases instituted against the leadership of the party in the state, it is better he gets it done ASAP, especially when the Anslem Ojezua faction has a temporary reprieve from the courts.
Meanwhile, the rising popularity of Eng Chris Ogiemwonyi within the APC is of momentous concern to Godwin Obaseki as it is alleged it's giving him sleepless nights.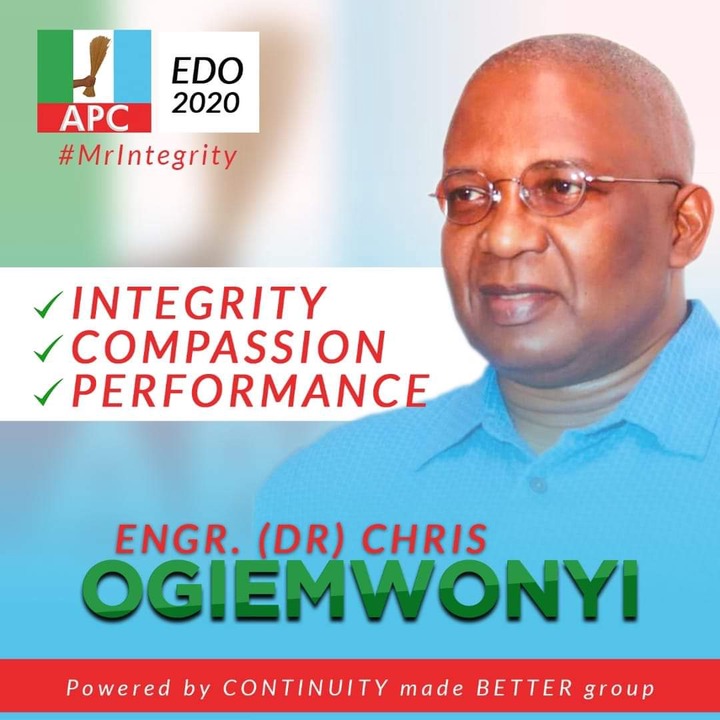 Obaseki has confided in his supporters that Ogiemwonyi is the major threat he faces in the party and in extension the general elections.
According to a strong member of OSM, Obaseki Shauibu Movement he claims Ogiemwonyi is the main threat.
His Excellency has confined to us that Ogiemwonyi is the man to watch and we should take urgent steps to neutralize his popularity.
From the way, he spoke it was obvious he was worried.
Read Also Ogiemwonyi fingered over Obasek's dwindling popularity as Governor turns political orphan
See we shall handle him, hope you are aware that we have taken over the management of EBS and you guys will see propaganda, just wait.
We can not be cowed Ogiemwonyi should allow Obaseki to complete his two terms.
Those were his exact words.
From his conversation, a serious allegation emerged about the take over of EBS and when we asked further he replied, 
"Edo Broadcasting Service has been handed over to Don Pedro Obaseki as the new owner about hours ago.
He would be acting as a consultant and all staffs of EBS seizes to be staff from Monday as they are all advised to report to the Ministry of Information for further directives'
As regards his above allegations an investigation team has been raised by iReporteronline to verify his claims.
We shall bring a report of the verification exercise to your understanding once concluded.
The intrigues are unfolding so fast that we would break our reports in phases.
There all other strategies to be deployed by Obaseki which would be the sequel to this report coming out later today.
But here are some highlights.
Obaseki's plans to use the judiciary to halt APC.
Real reasons Obaseki declared EDHA members seats vacant…
Follow all our channels so you get notified on fresh updates.
Osigwe Omo-Ikirodah is the Editor-in-Chief of iReporteronline.
Edo 2020: Opinion polls tip Ogiemwonyi ahead of Obaseki,Ize-Iyamu for APC guber Ticket