Impeccable facts have now emerged about how APC lawmakers who emerged President of the Senate and Speaker of the House of Representatives during Tuesday's National Assembly elections, used massive voter-inducement gambits to attained their ends.
It was gathered that lawmakers in the House of Reps were all induced with vouchers and credit cards to vote for Femi Gbajabiamila.
The card  which was customised with inscriptions "Member's Green Card" also had the campaign slogan of Femi Gbajabiamila, 'Nation Building A Joint Task'.
Further observed on the card was 'Femi Gbajabiamila/Ahmed Wase's' boldly written with serial number and date.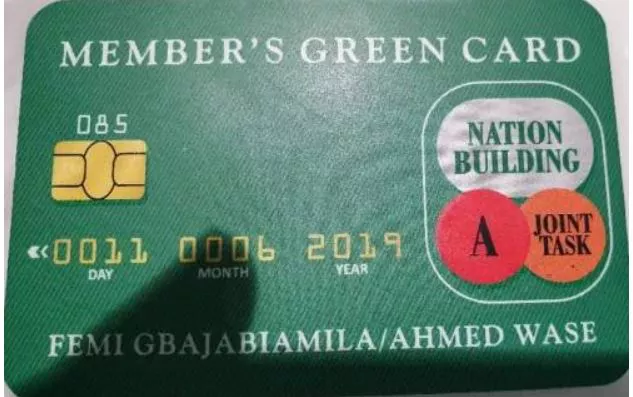 SaharaReporters authoritatively reports that the card was shared to those who had openly endorsed Gbajabiamila and pledged their loyalty before the inauguration on Tuesday.
It was also learnt that ahead of commencement of the voting in the lower chamber, many lawmakers were seen in the chamber's male toilets stuffing dollars in brown envelopes.
The inducement compelled members to display their ballot to show who they voted for as proof and to justify the money given to them.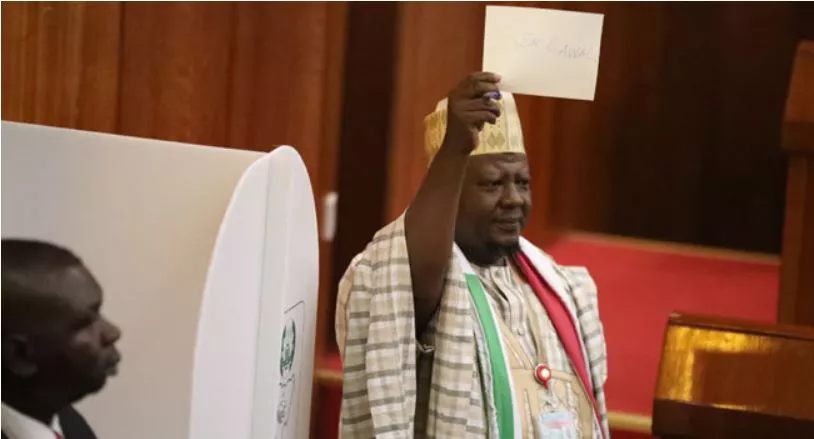 Likewise, the 66 senators who endorsed the candidature of Senator Ahmad Lawan were alleged to have been given N25 million each to curry favour from them during the election.
While Ahmad Lawan trounced his main challanger Ali Ndume with 79 to 28 votes to emerge Senate President, Gbajabiamila emerged Speaker with 281 votes to beat his opponent Umar Bago who polled 78 votes.