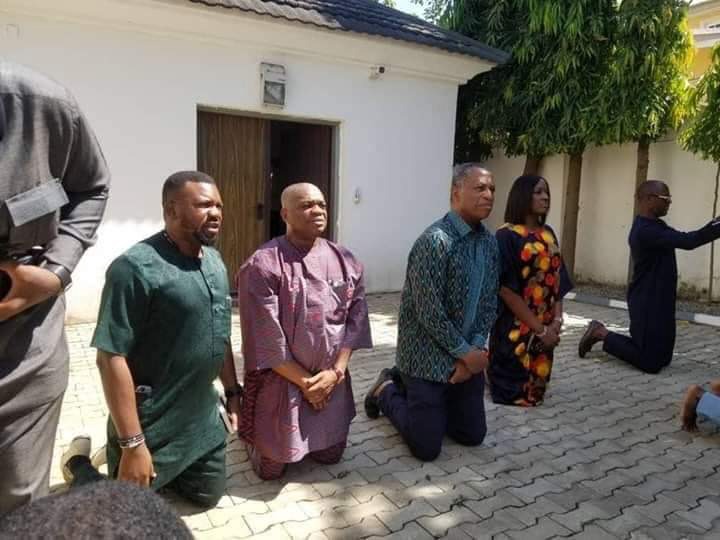 A picture of the Nigerian Senate Chief Whip kneeling and allegedly begging President Muhammadu Buhari's Chief of Staff, Abba Kyari, to pardon him of his fraud is trending on social media.
Kneeling along Kalu, a former governor of Abia State, in the picture were the Minister of Foreign Affairs, Geoffrey Onyeama and other persons.
The message has been trending on social media, chiefly on Whatsapp and have been generating different reactions.
Kalu was recently jailed for 12 years for N7.1 billion fraud he committed when he was the governor of Abia State from 2009 to 2007.
The manufacturers of the picture claimed he was begging for pardon over the fraud that eventually landed him in jail.
However, findings have shown that the claim was false and a handi-work of mischief makers and harbingers of fake news.
It has been discovered that the picture was taken inside the Abia North senator's compound on November 24, when Kalu was joined by Onyeama and others to celebrate the Christ the King feast, an event marked annual by the Catholic Church.