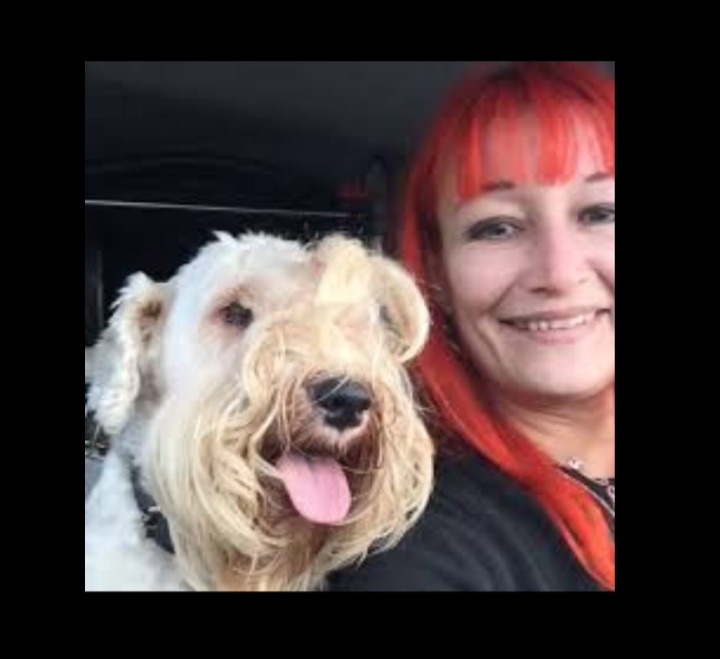 The world is full of people looking for love, and while people marry people that are from different tribes, race, income bracket or religion, some people have taken it plenty steps further and have found love in the arms of animals.
A woman who married her dog has found true love according to her in his paws…. I mean arms , she says despite the backlash she gets, she and her dog are a match made in heaven, and he is absolutely 'perfect' for her.
Wilhelmina Morgan Callaghan, who is in her 40's and comes from Northern Ireland, has been married to her dog Henry for over nine years .
It seems like she has taken the saying a dog is man's best companion a tad too literal. Whihelmina says her dog's loyalty and steadfast love for her was what made her fall in love with him to the extent of getting married to him After reading about people marrying their pets online.
She said things started getting hard for her since their marriage in 2009 as she lost her job in a morgue and had to become a freelance embalmer, and as if that was not enough her house got flooded. And despite all that Henry (the dog), had been loyal to her all through, but is that not the natural make up of dogs in general?. She treats him like royalty and added that she calls him "Ri" which means King in ancient Gaelic, because he is her king.
Henry is a Cork-born Yorkshire terrier that she adopted in 2009 from a friend that newly had a litter of puppies, her friend must really feel weird. I know i would.
Sadly or fortunately, depending on your view about this. It is not legal to marry a pet in the UK, so according to her the "marriage" is not legal but a spiritual one, however despite this she takes it seriously and has a certificate of their union.
She believes that unlike men who are unreliable she can count on her dog being forever devoted to her.
Despite her love for him Henry isn't Whihelmina's only dog, as she has 11 dogs in total and is such a huge dog fanatic that she has a Facebook page devoted to Terriers. she claims that she and all her dogs get along well most of the time. Despite how strange this is she claims that "dogs are better than men," and to be honest , she doesn't seem like the only one to think like this.
All over the world people have begun to marry their pets and share every marital right with them, this is fast becoming common. It seems like humans are not trusting of each other, and have decided to start relationships with animals, due to their total lack of faith in the fidelity of humanity. This is really scary, as the world is spinning uncontrollably out of it's axis and if care is not taken soon the human population would start to dwindle.
If you ask me I'll say this is a cry of help as only a true lonely soul would feel like this. Especially when the woman is really beautiful.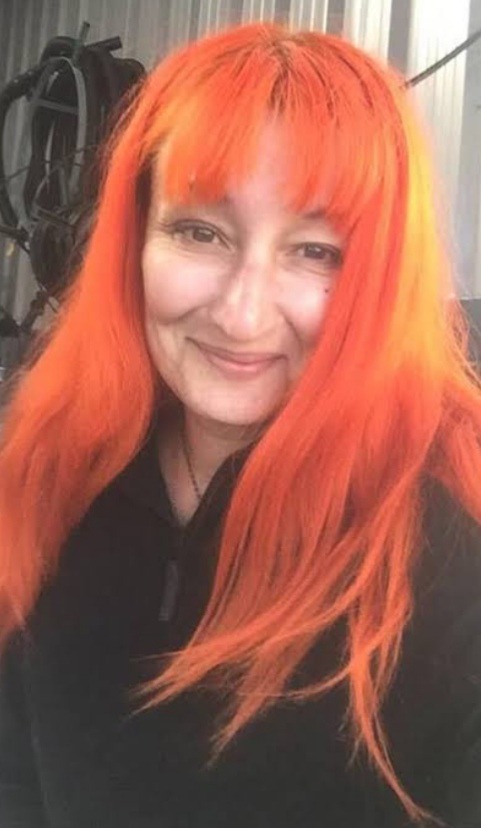 lease read, like share and comment, I'd love to know what you think.
Juliet_chilaka.