Man Gets The Beating Of His Life From A Very Brutal Lady (Video)
Man Gets The Beating Of His Life From A Very Brutal Lady (Video)
A trending video has surfaced on social media where a lady was seen giving a man the beating of his life as onlookers refused to separate them.
Read Also Lady Caught Watching 11mins P0rn Inside A Bus (Video)
It was clearly a role reversal as the lady, holding a bag on one hand was seen flinging the man down several times forcefully.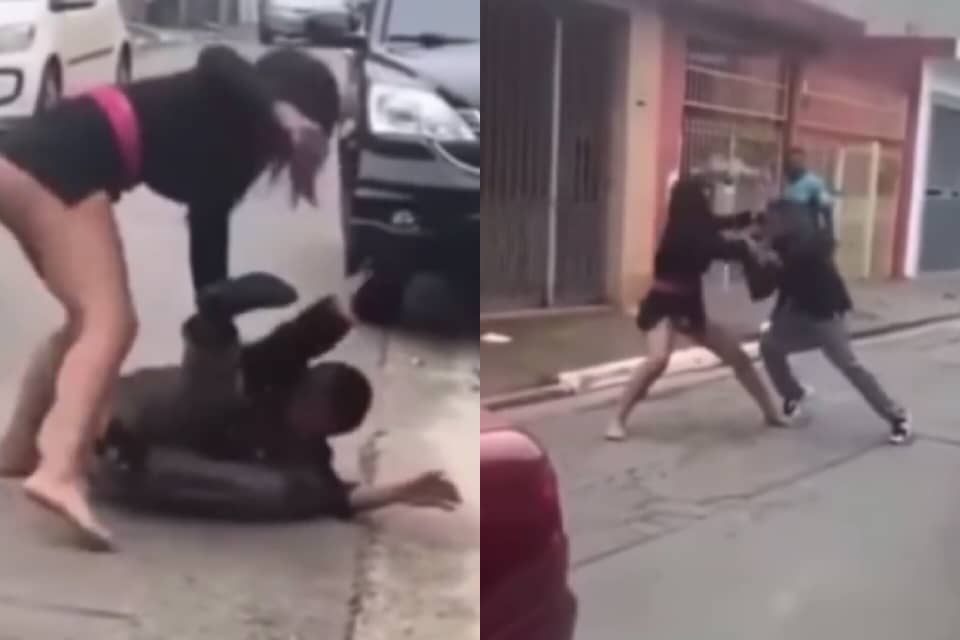 The incident happened in one of the Asian countries. No one knows what could have led to the fight.
The video was posted by Nollywood actress, Queeneth Hilbert on her Instagram page.
Read Also My Husband Is A Scam – Lady Cancels Her Wedding After Bride Price Was Paid (Photos)
While people watched, the lady, with no underwear on, was tearing the sorry man apart, as she rained blows on his face.
See video below; 
For more Gist News Join Our WhatsApp group with this link below
https://chat.whatsapp.com/HlD7kmxUzAc2lwlP7yuXzk
Dear Reader, Fetching good and credible news information is tedious and requires huge finance. We are soliciting support from our readers and fans. For as low as N1,000  you can be a part of our golden membership. Your support would go a long way in assisting us to continue guaranteeing quality news to our readers across the globe. Bank transfers can be made to: Zenith Bank 1014932118 Ireporteronline communications Inquiries: Email: [email protected] Whatsapp: +234 7032341798
FOR BUSSINESS ADVERT CLICK THE WHATSAPP IMAGE BELOW