Imo: Youths Protest, Storm NDDC Office With Coffin (Photos)
Some Youths from the oil bearing communities of Ohaji/Egbema in Imo State on Monday, held a peaceful protest at the operational office of the Niger Delta Development Commission, NDDC.
The protesting youths stormed the office located along Owerri/Port Harcourt Express Road, locked and blocked the main entrance gate into the commission with a decorated coffin.
They chanted songs and carried placards with inscriptions "we need our right in NDDC", "return our diverted NDDC projects", "we say no to NDDC Marginalisation", "enough of these Marginalisation", "Avu Etekwuru road is a death trap".
Read Also JUST IN: Senator Dumps PDP During Plenary
Addressing journalists during the protest, the National President of Ohaji Youths, Comrade Ugorji Emmanuel, condemned the recent employment exercise conducted by the Commission without capturing people from the oil rich communities of Ohaji/Egbema and Oguta LGA.
According to him, out of the 800 jobs, 80 slots were given to Imo State and none was allotted to the people of the oil-producing communities. The youth expressed dissatisfaction over absence of electricity, good roads and other social amenities, adding that Ohaji/Egbema and Oguta are the oil producing areas in the state yet there is nothing to show it.
They complained about the continued disregard of the communities by the Commission which has necessitated in the continued abandonment of a number of projects in their area.
While demanding for immediate diversion of projects to Ohaji/Egbema and employment, they insisted on remaining at the commission's gate until their demands were answered. They also threatened to resort to shut down all oil installations in their localities if nothing was done immediately to address their demands.
Read Also Chidinma I Will Not Let You Die; I Can Defend Her And Get Her Sentence Reduced To Less Than 10yrs Imprisonment – Lawyer
Also speaking, the Egbema Youths President, Okenya Thedeaus Mario said that since his childhood till date, he had never seen any NDDC projects completed in the area.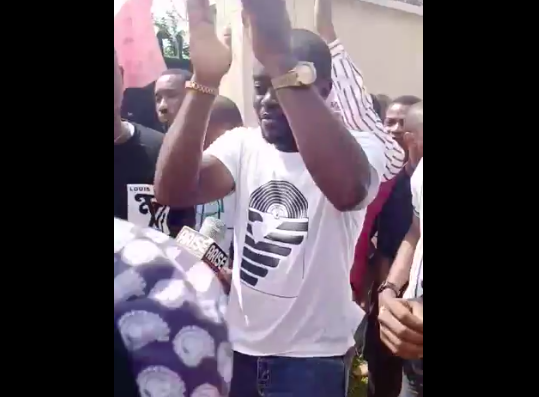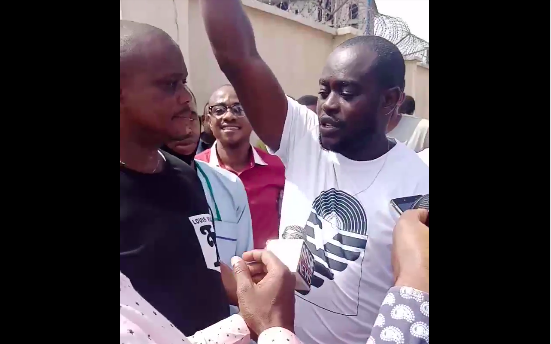 Dear Reader, Fetching good and credible news information is tedious and requires huge finance. We are soliciting support from our readers and fans. For as low as N1,000  you can be a part of our golden membership. Your support would go a long way in assisting us to continue guaranteeing quality news to our readers across the globe. Bank transfers can be made to: Zenith Bank 1014932118 Ireporteronline communications Inquiries: Email: [email protected] Whatsapp: +234 7032341798
FOR BUSSINESS ADVERT CLICK THE WHATSAPP IMAGE BELOW