Nigeria Records 53 More COVID-19 Deaths In 24 Hours
Nigeria Records 53 More COVID-19 Deaths In 24 Hours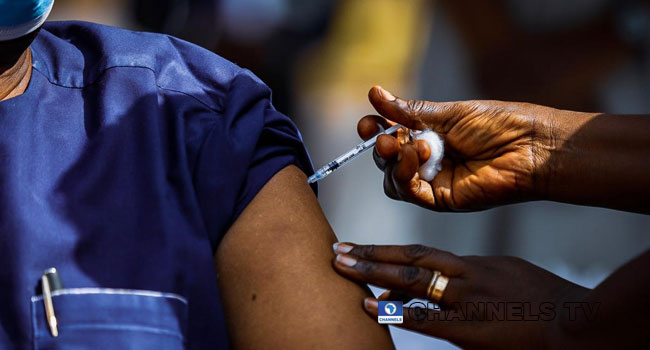 Nigeria has recorded 53 deaths from COVID-19 in the past 24 hours. This is in addition to 650 new cases.
The Nigeria Centre for Disease Control (NCDC) announced this on Saturday night, adding that new cases were confirmed in 16 states and the Federal Capital Territory (FCT).
The additional COVID-19 related deaths increased the country's fatality figure to 2,361. But 8,232 were discharged on Saturday, the highest number of cases discharged since the advent of the third wave of the pandemic.
As usual, the nation's epicentre of the virus, Lagos, had the highest number of cases – 261 –  followed by Ondo State with 95 infections.
Other states with fresh cases include Rivers – 80, Akwa Ibom – 59, Oyo – 24, Ekiti – 22, Delta – 20, Edo – 18, Enugu – 15, Bayelsa – 14 and Ogun – 11.
Dear Reader, Fetching good and credible news information is tedious and requires huge finance. We are soliciting support from our readers and fans. For as low as N1,000  you can be a part of our golden membership. Your support would go a long way in assisting us to continue guaranteeing quality news to our readers across the globe. Bank transfers can be made to: Zenith Bank 1014932118 Ireporteronline communications Inquiries: Email: [email protected] Whatsapp: +234 7032341798
FOR BUSSINESS ADVERT CLICK THE WHATSAPP IMAGE BELOW