JUST IN: Buhari Adviser's Escort Van Hits Tricycles In Ilorin (Photos) 
An escort van traced to Sarah Alade, special adviser to the President on Finance and the Economy, rammed into three tricycles in Ilorin metropolis in Kwara State.
According to Premium Times, the escort van belongs to Hillcrest, an agro-allied company along Ajase-Ipo – Offa road, owned by Mrs Alade, also a former Acting Governor of the Central Bank of Nigeria. This newspaper learnt that the van was in the convoy of Mrs Alade's son, Ayodele Alade, the chief executive officer of the company who is resident in Ilorin, when the accident occurred.
Read Also JUST IN: Nnamdi Kanu Did Not Authorise Ritual Killings —IPOB
Multiple witnesses told this newspaper that the vehicle, on top speed, ran into the three tricycles close to the state's Ministry of Agriculture.
They also said the timely intervention of police operatives saved the life of the escort van driver who was prevented from being lynched by an irate mob of commercial tricycle operators mobilised to the scene of the accident.
An assessment of pictures obtained from Just Events Online, a Kwara-based online medium, showed that the tricycles are a total wreckage.
Meanwhile, according to a statement issued by the police spokesperson, Ajayi Okasanmi, three people, who suffered severe injuries, are currently receiving treatment at the University of Ilorin Teaching Hospital (UITH).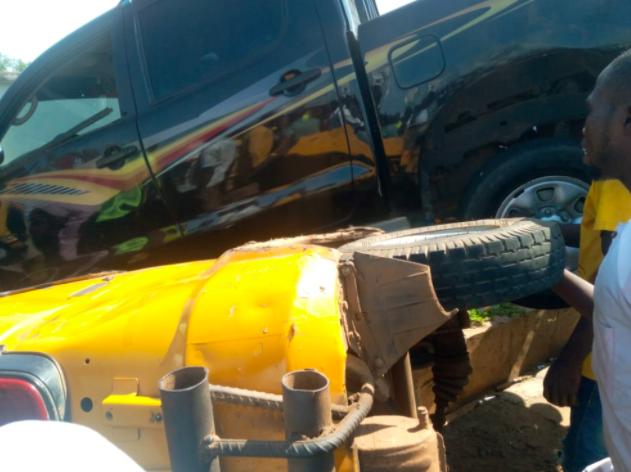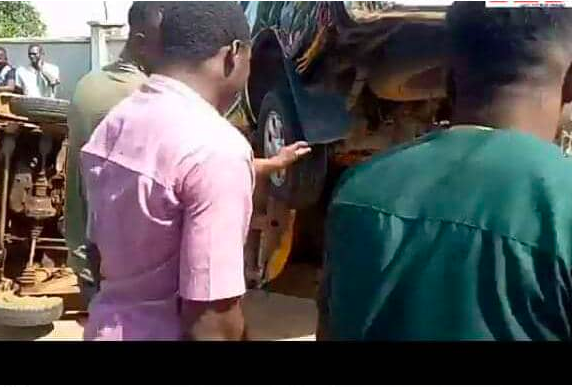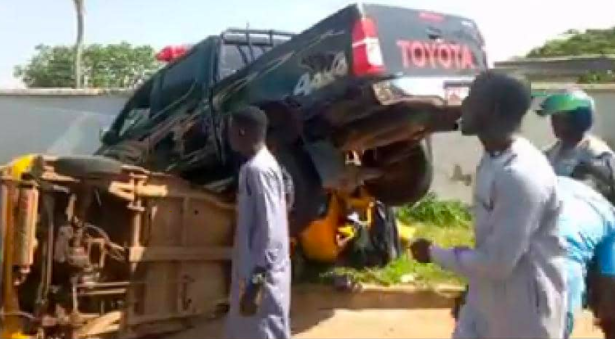 Dear Reader, Fetching good and credible news information is tedious and requires huge finance. We are soliciting support from our readers and fans. For as low as N1,000  you can be a part of our golden membership. Your support would go a long way in assisting us to continue guaranteeing quality news to our readers across the globe. Bank transfers can be made to: Zenith Bank 1014932118 Ireporteronline communications Inquiries: Email: [email protected] Whatsapp: +234 7032341798
FOR BUSSINESS ADVERT CLICK THE WHATSAPP IMAGE BELOW