Bags, Clothes, Shoes From Nylon Wastes Made By A Nigerian Woman (Photos)
A Nigerian woman identified as Adejoke Lasisi has caught social media attention after she shared pictures of clothes, shoes and bags she made from satchet water (pure water) nylon wastes, IgbereTV reports.
Adejoke Lasisi is an entrepreneur and founder of Planet3R – a group involved in making eco-friendly products by using Textile and plastic wastes.
Sharing some photos of her craft on Twitter, she noted;
Reactions As Shoes Which Look Like Human Feet Surfaces Online (Photos)
Invention and innovation seem to have taken another dimension after a Twitter user shared some photos of shoes that looked very much like the feet of a human being.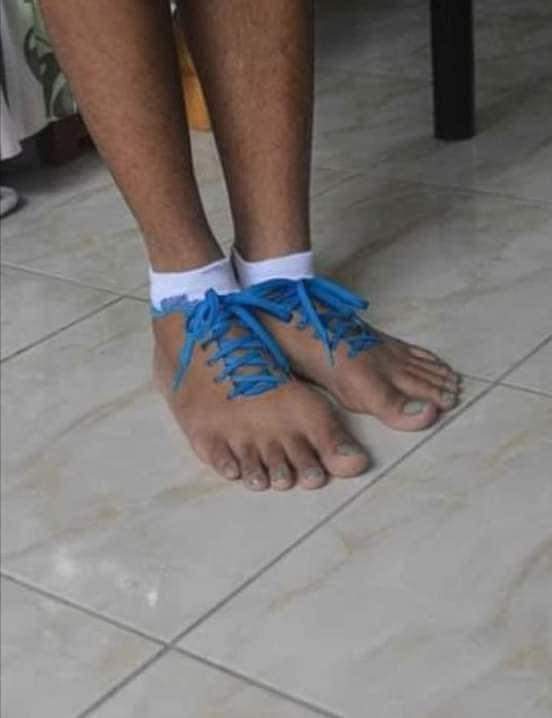 The Twitter user identified as @LifeOfNapaul took to his handle to share the bizarre and awkward photos of the shoes which attracted the attention of netizens and subsequently sparked numerous reactions on the micro-blogging platform.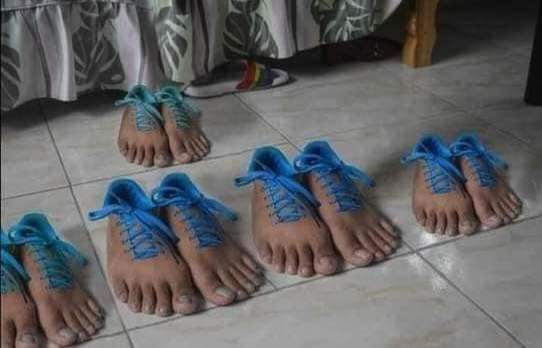 The shoes when viewed were constructed in the shape of a human being's feet and had a blue shoelace to keep them firm on the feet.
See the tweet below:
Fans on their part are still shocked about this, as they chip in their thoughts as regards the weird photo: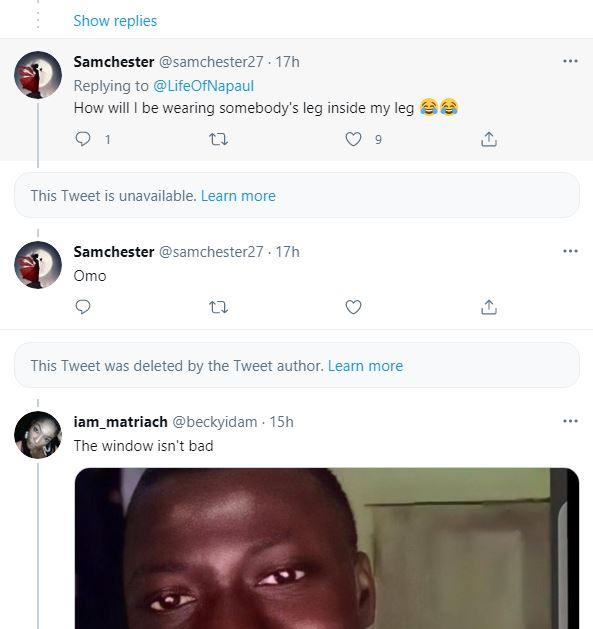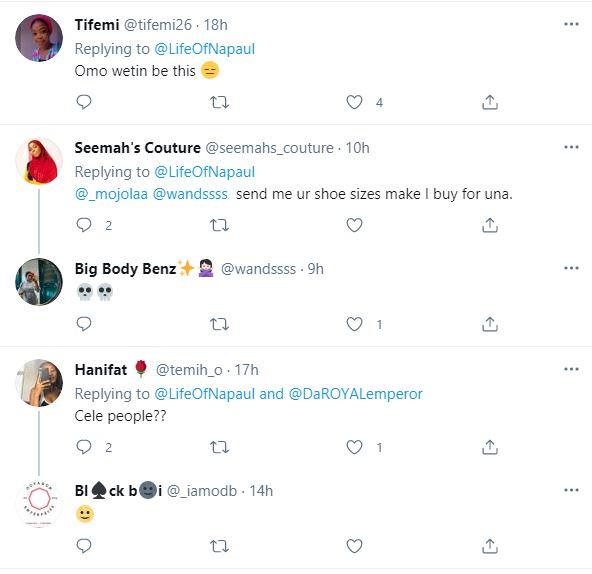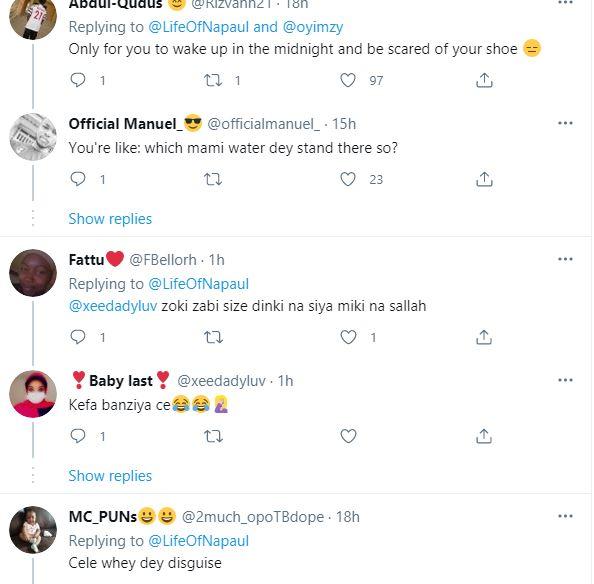 Young Ladies Made Dress From Used Condoms (Photos)
What Do You Think About Beverly Osu Dress?
Do You Think She Is Really Lusted?In this world we have seen many fashion designers making garments from various materials. Others go an additional mile to make clothing types that are extraordinarily excellent.
However, netizens were left with many questions after a photograph of two young ladies wearing dresses made using used condoms.
In the photograph, it's openly seen that the two young ladies look beautiful while taking photographs. The one on the right-hand side can be seen holding a mic, most likely copying a model.
We should also to remember that the dress was delightfully made using used condoms in creation of the dresses. It's very well maybe exceptionally unfortunate and can place one life at serious risk.
However, this demonstrates how creative the young ladies are and in the event that they include themselves in modelling and designing garments using suitable materials most likely I guess they will go far and they will succeed.
What are your opinions on this young ladies? Let me know in the comment section below.