4 Ways To Get Your Woman To Forgive You Today
For a man, there are ways you can appeal to that woman you love and issues would be resolved easily. These are some of those ways.
There is no doubt at all that love is one of the most beautiful emotions you can feel.
The thought of someone being all yours, ready to give up so much for you, the butterflies flying, the happiness you just can't explain.
However, just like every good thing, love also has its up and down, it can not be rosy, there are thorny parts that you experience. There are flaws in each human and agreeing to date someone, is you subscribing freely to live with their flaws for a long time.
Hence, with the diverse flaws, there will definitely be arguments and fights. If not properly handled, the fights can lead to breakups and bigger issues.
For a man, there are ways you can appeal to that woman you love and issues would be resolved easily. Below are some ways:

Understand what went wrong
Please, do not shoot yourself in the foot by saying "I apologise for whatever you are angry about". If you say that, then it can lead to bigger issues. The key to a good apology is letting your lover understand you know what you have done wrong, it ensures a sincere apology.

Apologise immediately
There is nothing so sexy than a man who accepts his wrongdoings easily and immediately. Whatever hard guy you plan to showcase, drop it when you are in the wrong and at times when you are not. When you hurt somebody, they have to decide whether or not to forgive you, you can't do it for them. Full forgiveness takes time, it is a fragile process that can't be rushed or faked. Forgiveness must be nurtured and attended to like a loved one on life support. So don't think you have apologised, she has forgiven you. You need to give her time to get over the hurt, depending on what.

Be unconditional
There cannot be any qualifiers or strings attached to a genuine statement of remorse. It must be freely offered without expecting anything in return. Do things because you care about her and watch how she loves you intentionally. When issues come up, she finds it easy to move above them.

Answer her questions sincerely
As you initiate a sincere apology, be ready for the questions she will ask. It is normal to ask questions as she is able to understand the reasons for some actions, also to know if she needs to make changes in the way she approaches you. Avoid sarcasm. Sincere conversations and apologies make it easy to love each other better.
Lady Breaks Up With Boyfriend For Proposing With N10K Engagement Ring
Young lady who has been waiting to hear 'will you marry me' from her man turns down the proposal over claims that the ring cost N10K.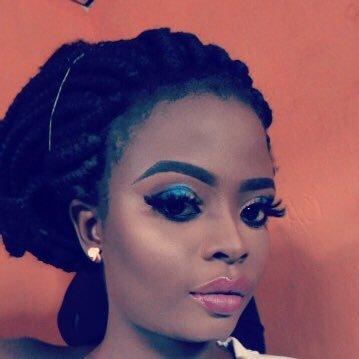 According to a Twitter user @dearolaa, her friend called off her relationship over claims of being proposed to with a cheap engagement ring.
When asked how she found out, she stated that she had once seen the same ring from an Instagram vendor.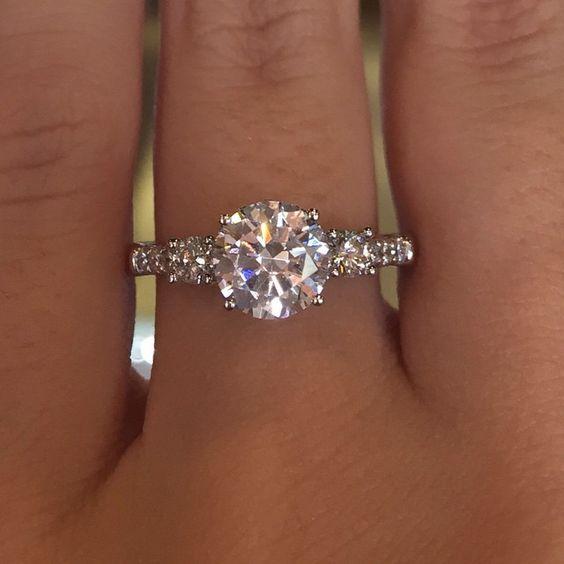 Read the write up below …
"My friend got engaged and cut off the engagement immediately because her boyfriend proposed with a 10 thousand naira ring. I asked how she knew it was a ten thousand naira ring then she said she has seen it on a vendor's Instagram post before.
Can you imagine? Would you propose To the love of your life with a ten thousand naira ring? I feel so bad for her because this is what we have been praying for but the guy messed it up with the choice of ring.
That kind of ring can turn another color in few weeks 😢 but then I feel she should have accepted it cos Some guys don't even bother proposing with rings they just say it with words and they still move on.
I hope you don't throw this away even though I don't like the idea of a ten thousand ring myself. Dear Mojisola, I know you can see this try and reconsider his offer. Xoxo ❤️"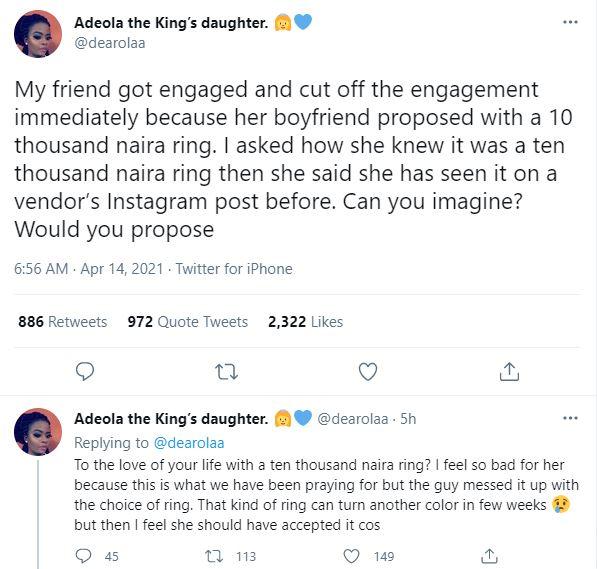 See When You Should Be Bothered By A Jealous Partner
Is jealousy good or bad for relationships?
One of the best ever quotes on jealousy is from Maya Angelou and it goes thus:
"Jealousy in romance is like salt in food. A little can enhance the savor, but too much can spoil the pleasure and, under certain circumstances, can be life-threatening."
It is a simple summation of the whole concept of jealousy as it relates to romantic relationships.
What jealousy means in a relationship
Many times when you love someone or have an interest in them, one of the things you find yourself unconsciously doing is feeling some type of way when someone else of the opposite sex gets too close, when they spend too much time with them or when it seems like they are becoming too comfortable with that other person.
That response to a real or imagined threat to your relationship is jealousy.
Jealousy can actually be cute
The truth is, no one minds a little jealousy from their partner. As a matter of fact, it feels good when someone you like exhibits such behavior towards you. This is because a partner's jealousy can be seen as a sign of love or affirmation of commitment.
According to 1997 study, about 75% of people have once tried to make their partner jealous at one time or another. Even though it's been over 20 years since that study, human behaviour remains the same in this regard. A little jealousy, a little discomfort from a partner to show where their affection lies… it doesn't hurt nobody.
But can also be unhealthy
Obviously, going by the very nature of life, too much jealousy can actually be a bad, bad thing. While it is cute and nice to have your partner showing that occasional bout of healthy jealousy, it gets to a stage where it is excessive, absurd and toxic.
Dating, relationships and being with someone does not mean you cannot have and nourish other professional, platonic and familial relationships. A partner who always tries to block off the channels to these friendships may not be the best for you. That is one of the ways unhealthy jealousy manifests – an unfounded distrust and denial of freedom to seek fulfilment in other relationships and networks outside of the relationship.
Does it really need a fix?
Credits: Pulse.ng
How To Avoid Relationship Problems With Women You Are Not Dating
It is actually possible to be the boyfriend of someone who is not your girlfriend.
If you thought relationship problems are reserved just for people in relationships, you are either so painfully naïve or living life with some sort of soft-core denial. Either way, you have been thinking wrong all along.
When two people approach each other from their different backgrounds and with their separate set of individual beliefs, it is almost impossible for them to not experience some problems at some point in their relationship with each other.
It is possible that the transitioning from two separate people to a couple would be smooth and without bumps. Many people often hope to meet someone with whom they would have this type of seamless connection. It is also possible the process won't be so smooth and there's be hitches and misunderstandings before a perfect connection is attained. And that is actually OK, too.
A lot of people are fine with going through the occasional relationship issues, inasmuch as they are few and far in between and ultimately help to achieve a stronger bond and a more intimate closeness with the love of their lives.
That's the thing: people are kinda fine with having relationship problems with the people they are in a relationship with, not people they have no romantic ties with.
But it happens. People get relationship problems with people they are not dating. And here's why the problem arises: one person builds an emotional situation with another in their mind, refuses to communicate it with that other person but relates with him or her based on the state of affairs that has been created and exists solely in their mind.
Picture this: Chima and Chioma are both single, and are pretty close friends. Because of the intimacy and how long that platonic friendship has been, Chima may develop feelings for Chioma and start acting based on those feelings. When he starts relating with her based on those feelings, it may not be long before Chioma begins to have relationship problems with him even though she is not dating him.
One of the problems that results from situations like this include jealousy, becoming territorial with someone who was never yours to begin with, unexpressed anger and resentment among other things.
How do you avoid getting into this awkward situation with anyone? Simply be clear with whatever you are doing at all times. If you are friends with someone and want to keep it that way, let him or her know your position and keep reminding them tactfully with your actions and occasional vocal reminders. Operational word here is tactfully, as you may not want to jeopardise good friendships by having these awkward conversations in an undiplomatic manner.
One big sign that you are getting close to this unpleasant fix is the entitlement with which someone starts to relate with you. If there is anyone of the opposite sex in your life who relates to you with an undue or excessive sense of entitlement, you're likely going to start having this problem with them.
In general, when some babe or guy around you starts doing too much, it may be time to sit them down and clarify things so no one is left in doubt as regards their place, position, role and title in your life.
Credits: Pulse.ng